Jenny Pearson - Author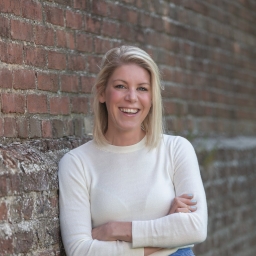 About the Author
Jenny Pearson has been awarded with six mugs, one fridge magnet, one wall plaque and numerous cards for her role as 'Best Teacher in the World'. When she is not busy being inspirational in the classroom, she would like nothing more than to relax with her two young boys, but she can't as they view her as a human climbing frame. She has recently moved to the North East of England and while she has yet to meet Ant or Dec, she has learned how to use canny in a sentence. Which is dead canny, like.
Featured books by Jenny Pearson

9+ readers
A laugh-out-loud, record-smashing adventure packed with heart, humour and a whole lot of kumquats, from Jenny Pearson, the breakout talent of 2020, illustrated by Erica Salcedo. Lucy is a fixer of broken things. But there's one thing she can't fix and that's her unhappy mum. Until she comes up with an INCREDIBLE plan. Along with her best friend, Sandesh, Lucy is going to SMASH a world record. Because she's convinced that starry Paul Castellini - Record Smashers TV host and all-time crooner - is the answer to her mum's problems. But breaking a world RECORD when watermelons, kumquats, two baddies and a 30 cm shatter-resistant school ruler are involved isn't quite as easy as Lucy thought. Can she learn that sometimes happiness doesn't come with a plan?

9+ readers
11+ readers
Shortlisted for the Costa Children's Book Award 2020 | Longlisted for the UKLA Book Awards 2021 | May 2020 Debut of the Month | There aren't many books that can have you laughing out loud one minute, and tearing up the next, but The Super Miraculous Journey of Freddie Yates is one. When Freddie sets off on a secret journey that will take him half-way across the country, his two best friends come too; they have their own reasons for wanting to escape home for a bit. Together the three get into and out of some extraordinary scrapes, inadvertently becoming heroes in the process, and Freddie experiences an actual miracle. Freddie, Ben and Charlie are great characters and their incredible journey – which variously involves sheep, a tandem, superhero outfits and stolen treasure - both hilarious and gripping. The ending proves that the world is a wonderful place, particularly for those who go looking for adventure. Don't miss. One to recommend to fans of Frank Cottrell Boyce's The Astounding Broccoli Boy, or David Solomons' My Brother is a Superhero series.
Author Info
Facebook Updates
If this is your author page then you can share your Facebook updates with your readers right here on LoveReading
Find out more
CHECK OUT OUR INDIE AND SELF PUBLISHED BOOK REVIEW AND PROMOTION SERVICE
Read More
×