Jenny Pearson - Author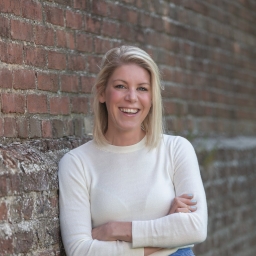 About the Author
Jenny Pearson has been awarded with six mugs, one fridge magnet, one wall plaque and numerous cards for her role as 'Best Teacher in the World'. When she is not busy being inspirational in the classroom, she would like nothing more than to relax with her two young boys, but she can't as they view her as a human climbing frame. She has recently moved to the North East of England and while she has yet to meet Ant or Dec, she has learned how to use canny in a sentence. Which is dead canny, like.
Featured books by Jenny Pearson

9+ readers
11+ readers
Longlisted for the UKLA Book Award 2022 ages 7-10 | May 2021 Book of the Month | With absolutely no sign of the tricky second novel syndrome following, as it swiftly does, the critically acclaimed Super Miraculous Journey of Freddie Yates, Jenny Pearson shows again her ability to make the reader laugh aloud while also tackling some really emotional 'big' topics . As a primary teacher she knows her audience inside out and creates very real and believable characters even if they are involved in extraordinary adventures. The capacity of children to become obsessed with the Guinness Book of World Records is familiar to every librarian and so the theme of this story is spot on. Young readers will adore that every chapter is headed by ever more outlandish world records (and to read about the author's own favourites at the end) and will relish the antics of Lucy and Sandesh in their record attempts. I love the fact that the text is peppered with Don't Try this at Home warnings too! The lively illustrations only add to the book's already significant shelf appeal. But it is the reason for the World Record attempt that gives the hilarity a much deeper impact. Lucy's single parent Mum suffers from depression and is hospitalised at the beginning of the book. Lucy's poignant quest to find her Mum's happiness tellingly reveals the internal struggles of children faced with parental mental health issues and will provide an invaluable opportunity for other children to empathise or indeed talk about their own difficulties. The fact that Lucy realises that she does have a strong support network with her eccentric, yet wise, Aunt Sheila and with her incredibly loyal friend Sandesh, will provide these children with comfort and hope that things will get better. This novel positively sparkles with kindness, heart and humour and I predict young readers will be fighting to get hold of it!

9+ readers
11+ readers
Shortlisted for the 2021 Branford Boase Award | Shortlisted for the Costa Children's Book Award 2020 | Shortlisted for the UKLA Book Awards 2021 | May 2020 Debut of the Month | There aren't many books that can have you laughing out loud one minute, and tearing up the next, but The Super Miraculous Journey of Freddie Yates is one. When Freddie sets off on a secret journey that will take him half-way across the country, his two best friends come too; they have their own reasons for wanting to escape home for a bit. Together the three get into and out of some extraordinary scrapes, inadvertently becoming heroes in the process, and Freddie experiences an actual miracle. Freddie, Ben and Charlie are great characters and their incredible journey – which variously involves sheep, a tandem, superhero outfits and stolen treasure - both hilarious and gripping. The ending proves that the world is a wonderful place, particularly for those who go looking for adventure. Don't miss. One to recommend to fans of Frank Cottrell Boyce's The Astounding Broccoli Boy, or David Solomons' My Brother is a Superhero series.
Author Info
Facebook Updates
If this is your author page then you can share your Facebook updates with your readers right here on LoveReading
Find out more
CHECK OUT OUR INDIE AND SELF PUBLISHED BOOK REVIEW AND PROMOTION SERVICE
Read More
×