Anna Brett - Author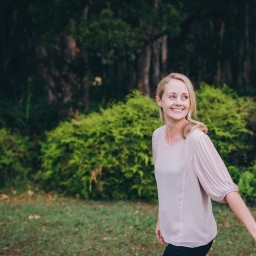 About the Author
Anna Brett has worked in children's publishing for more than eight years. She's written and edited a huge variety of books, ranging from curriculumbased reference works to popular culture and books with digital extras, pop-ups and stickers.
Featured books by Anna Brett

7+ readers
9+ readers
First published over 150 years ago, Darwin's On the Origin of Species still shapes how we see the world, and his words and theories are fascinating for young people. This handsomely illustrated book clearly explains Darwin's discoveries and what they revealed in a way that even young children will follow and understand. It's divided into short, manageable sections, each examining and elucidating Darwin's ideas on selection and evolution, the final pages bringing us right up to date and outlining what we can do now thanks to modern discoveries and technology. Beautiful to look at, it's genuinely inspiring, a way to tune young readers into Darwin's thought process and spark their imagination and interest in science as a result.

5+ readers
Join George and his dog Milly in a fantastic journey through time with a book so interactive it's almost a real-life trip! This is the maze book to top all maze books! The colourful mazes lead you through a series of famous historical eras and landmark events, such as the Battle of Hastings, the French Revolution and the Invention of the Printing Press. As you travel, find fascinating facts and stats about each era and look out for fabulous things to spot! You'll discover famous battles, key inventions, and magnificent civilizations. One for every young explorer wanting to understand the past.
Author Info
Twitter Updates
If this is your author page then you can share your Twitter updates with your readers right here on LoveReading
Find out more
Facebook Updates
If this is your author page then you can share your Facebook updates with your readers right here on LoveReading
Find out more
CHECK OUT OUR INDIE AND SELF PUBLISHED BOOK REVIEW AND PROMOTION SERVICE
Read More
×