S. A. Patrick - Author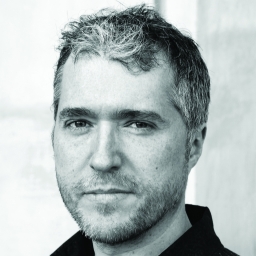 About the Author
S.A. Patrick was born in Belfast. When he was a child, he wanted to write video games, become an author, and have magical powers. The first two came true. If he ever does get magical powers, he hopes people like dragons and griffins because there'll suddenly be a lot of them around.
He has had four previous books published as Seth Patrick. Songs of Magic is his first series for children.
Photo credit James Luscombe
Featured books by S. A. Patrick

9+ readers
11+ readers
January 2022 Book of the Month | Patch Brightwater and his friend Barver, the dracogriff, are trapped on a mysterious island full of monstrous beasts. Their shapeshifting friend, Wren, is being held prisoner by the Piper of Hamelyn, but she's working hard to escape. Clad in his suit of magical black armour and with dragons and a growing army on his side, the Piper of Hamelyn seems destined to bring chaos and destruction down on the world. Can anything stop him? Three accidental heroes versus one legendary villain...the epic adventure that began with A Darkness of Dragons comes to a thunderous end.

9+ readers
11+ readers
Fans of S A Patrick's fantasy novel A Darkness of Dragons will snatch up this sequel with real excitement – after all, in Patch Brightwater, Wren Cobble and Barver Knopferkerkle, he's created the kind of characters readers really miss when the book ends. Reunited for more adventures, the three are faced with challenges and dangers galore as they try to thwart the wicked Hamelyn Piper. First on their to-do list however, is to rescue Patch's friend Erner Whitlock from some very deep dungeons… The world the friends inhabit is full of surprises, for them as much as for readers, and their adventures crackle with magic and suspense. If you enjoy going on quests, untangling prophecies and, of course, spending time with characters who are brave, loyal and very good company, then these are the books for you.

9+ readers
11+ readers
A boy with a special talent, a girl transformed into a rat by magic, and a fire-breathing young dracogriff (half dragon, half griffin) – three friends, three unlikely heroes! In S A Patrick's sparkling fantasy adventure they face sorcerers, bandits, imprisonment and mercenary armies, plus betrayal by the people they should be able to trust the most, and they face them all with courage, loyalty to each other and humour. Their arch enemy is the legendary Pied Piper no less, supposedly imprisoned for what he did in Hamelyn, but actually free and planning more wickedness against humans and dragons alike. It's a story full of adventure and excitement, as well as characters readers will root for from the first – and best of all, there's a sequel! Readers who enjoy Patch, Wren and Barver's adventures will also enjoy Abi Elphinstone's Rumblestar series and Michelle Harrison's Widdershins Adventures.
Facebook Updates
If this is your author page then you can share your Facebook updates with your readers right here on LoveReading
Find out more
CHECK OUT OUR INDIE AND SELF PUBLISHED BOOK REVIEW AND PROMOTION SERVICE
Read More
×