Mick Jackson - Author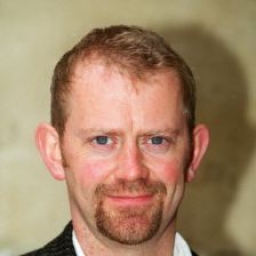 About the Author
Mick Jackson is an award-winning novelist and screenwriter from Lancashire, UK, now living in Brighton. He studied drama and then completed the Creative Writing MA course at the University of East Anglia where his tutors were Malcolm Bradbury, Rose Tremain and Michele Roberts. Mick's first novel, The Underground Man, was shortlisted for the Man Booker Prize and the Whitbread First Novel Award, and won The Royal Society of Authors' First Novel Award. He has since published several novels and short story collections, as well as writing and directing screenplays and documentaries. He has recently started writing for children and While You're Sleeping is his first book for this younger audience.
Photo Credit: © UPPA Ltd.
Featured books by Mick Jackson

3+ readers
5+ readers
Shortlisted for the Klaus Flugge Prize 2020 | What happens at night when we are all tucked up in bed and dreaming? It's a question that fascinates children and it's explored beautifully in this handsome picture book. Double page illustrations show us the people going about their night-time jobs, the trucks rattling down roads packed with the things we need, and even give us a peek into the Royal Mail's sorting office where busy workers (watched over by a prowling cat) go through bundles of letters and interesting-looking parcels. Meanwhile, out at sea ships cut through the waves under the stars, while the countryside belongs to owls, bats and hares. Text and pictures both are full of memorable images and vivid details, but at the same time brim with a sense of the quiet and magic of the night-time world. It's beautiful to look at, a glimpse into another world, and will be wonderful to share with young readers, particularly at bedtime.

3+ readers
Hello and welcome to Ella May, the girl who likes to do things her way. In the first of this brilliant new series all about an imaginative, strong-willed girl character with her own ideas, Ella May tries walking backwards, just to see how it feels. In her bedroom she tries reading her books backwards, and after dinner she goes backwards up to the bathroom and climbs backwards into bed. When Ella goes backwards up the slide and backwards over the castle, Ella's mum decides to turn around and walk backwards next to Ella, to make it easier for them to talk. Pretty soon, half the town is walking backwards in a giant, backwards-walking procession. Where will it end?
Facebook Updates
If this is your author page then you can share your Facebook updates with your readers right here on LoveReading
Find out more
CHECK OUT OUR INDIE AND SELF PUBLISHED BOOK REVIEW AND PROMOTION SERVICE
Read More
×