Niki Webster - Author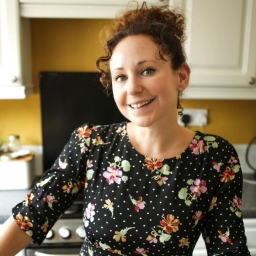 About the Author
Niki Webster is an acclaimed vegan food blogger and author, whose first book Rebel Recipes was published by Bloomsbury in December 2019. A qualified health coach, she has worked with brands including Waitrose, Holland & Barrett and Wholefoods, and has travelled extensively to compile delicious plant-based recipes from around the world.
Featured books by Niki Webster

13+ readers
YA readers
If you have a young vegan or would-be vegan in the family, this book is a must-have. It contains dozens of recipes for tasty year-round cooking and eating, from drinks and snacks to main courses and puddings, all proof that you can have a delicious and varied diet totally meat, dairy and egg-free. The recipes are easy to follow and accompanied by full colour photos but it's more than just a cookbook. Niki Webster slips in tips and advice too on keeping healthy and ensuring that you get enough iron and vitamins and includes a really useful FAQ section at the end as well as shopping lists and seasonal food charts. Her tone is just right, friendly, practical but inspiring. Keep a copy in the kitchen!

11+ readers
13+ readers
YA readers
The young person's guide to a plant-based lifestyle | Full of information and sensible advice, this is an excellent guidebook for any young person who is considering turning vegan, or who just wants to cut back on meat and dairy. For one thing, it is packed with delicious and faff-free vegan recipes, easy to follow, easy to make and certain to be a hit with everyone in the family, even dyed-in-the-wool carnivores; but it's also full of equally useful and appealing information on the whys of being vegan. Niki Webster explains it all in a way that feels friendly and do-able, making sure to answer FAQs on getting enough protein and vitamins as well as on the best vegan substitutes, and laying out clearly, but with a sense of passion, why veganism is about more than just food and diet. The illustrations and design make this look good enough to eat, and it successfully provides lots of food for thought too.
CHECK OUT OUR INDIE AND SELF PUBLISHED BOOK REVIEW AND PROMOTION SERVICE
Read More
×