Lynne Hudson - Author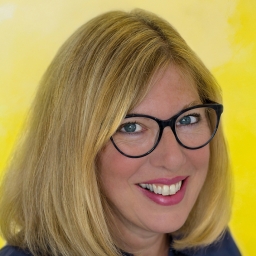 About the Author
Lynne Hudson is a published author/illustrator and trained at Bath Academy of Art in Ceramics and then The College of Cartoon Art, mentored under the late Dave Fellows who inspired her to illustrate children's books. She has a fast-moving, comic-book style with an expressive sense of character and is a keen writer of rhyming stories. Her biggest writing inspiration has been Dr Seuss, and she admires the illustrations of Dick Bruna and Tony Ross. Lynne gets most of her ideas by observing the Great British public. She is often found pulling silly faces in the mirror, trying to find the right facial expression for her characters. Her ambition is to someday create a really iconic cartoon character. Thingamanose, published by Beachy books, could well be it!
Books by Lynne Hudson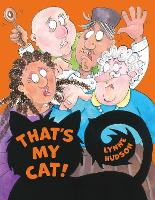 *Picked for inclusion in the Bookseller's May 2021 Previews!* A sneaky cat likes the home comforts of several neighbours. But when they gather at a summer BBQ the cat invites himself too! So, who does the cat belong to? A children's colour picture book about a sneaky, greedy cat. THAT'S MY CAT! is the perrrfect picture book to entertain young cat fans! Written in rhyming verse and comically illustrated in full colour, this rhyming, humorous, silly and fun picture book will entertain young children.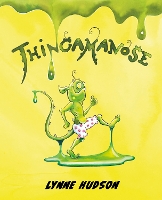 There's a Thingamanose stuck up Rose's nose but nobody believes her -- especially Dad! He thinks he 'nose' best! A comically illustrated, rhyming children's book for those with a nose for mischief. Contains slime! A story about a thing-up-a-nose and how sometimes it's very annoying when adults don't believe you. Part picture book, part comic, part chapter book, in a handy size for reading alone, for reading at bedtime, or reading by a teacher. A rhyming, illustrated in black and white comic-style, funny story for children. Ideal for ages 5 to 7. Rose's life is snot-very-fun after she wakes up t o find her nose blocked with a Thingamanose stuck up there. But, however she moans, nobody believes her, especially her parents. After the Thingamanose escapes on a school trip to a pepper factory (to have a 'nose' around!) it causes havoc. Can Rose find a way of capturing it and convincing her parents she is telling the truth that there *is* such a thing as a THINGAMANOSE!
Author Info
Twitter Updates
If this is your author page then you can share your Twitter updates with your readers right here on LoveReading
Find out more
Facebook Updates
If this is your author page then you can share your Facebook updates with your readers right here on LoveReading
Find out more
CHECK OUT OUR INDIE AND SELF PUBLISHED BOOK REVIEW AND PROMOTION SERVICE
Read More
×