Jess Kidd - Author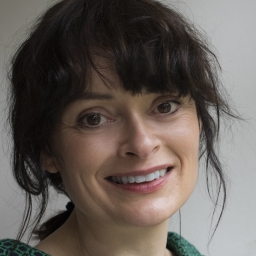 About the Author
Jess Kidd wanted to be a writer before she could even write. She comes from a big noisy (and nosy) family where storytelling was a favourite pastime. Jess was quite shy when she was little so she learnt to write down the stories she imagined. Then she gave them to her friends and relatives to enjoy. Jess has received praise for her books and always aims to give her readers an 'experience.' She is currently writing her fourth novel, teaching at her local college and working on TV and film projects. Oh, and playing tug-of-war over socks with Wilkie the dog.
Photo credit : Cordula Tremi
Featured books by Jess Kidd

7+ readers
9+ readers
April 2021 Debut of the Month | Magical, mischievous and mysterious, Everyday Magic is an enchanted mix of The Witches, Nevermoor and Lemony Snicket. Nine-year-old Alfie Blackstack's parents have met a very unfortunate end. Now he's living in the dark and cobwebby Switherbroom Hall with his mad-haired Aunt Gertie and warty Aunt Zita, who would really like to pickle him. Before long, Alfie realises his aunts aren't just the weird local chemists, they're witches!
Facebook Updates
If this is your author page then you can share your Facebook updates with your readers right here on LoveReading
Find out more
CHECK OUT OUR INDIE AND SELF PUBLISHED BOOK REVIEW AND PROMOTION SERVICE
Read More
×