Jamie Russell - Author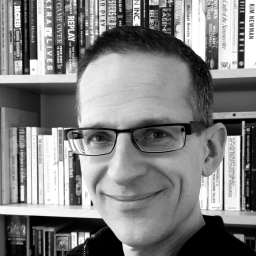 About the Author
Jamie Russell is a former contributing editor of Total Film magazine turned screenwriter and author. He has written several non-fiction books, including Book of the Dead: The Complete History of Zombie Cinema and Generation Xbox: How Videogames Invaded Hollywood.
SkyWake: Invasion is the first in a planned trilogy and is Jamie's first book for children.
Featured books by Jamie Russell

9+ readers
11+ readers
July 2021 Debut of the Month | Set in the world of gaming, Jamie Russell's SkyWake Invasion is packed with peril, quips and gaming blips that turn out to have real-life repercussions. Fifteen-year-old gamer Casey is a whizz at the SkyWake computer game and leads an online team. When invited to play at a live tournament in London she's forced to come clean being a girl. With her adorable younger brother Pete in tow (he's also a keen gamer), she disproves prejudice against girl gamers in the most unlikely and terrifying of circumstances when it turns out that SkyWake is far more than a game. It is, in fact, a training scheme for evil aliens looking to recruit top gamers to fight in a war. Worse still, they've captured Pete, and Casey must muster all her leadership and gaming skills to save him. Interwoven to the action-packed alien adventure are themes of friendship, teamwork and proving prejudice wrong, and a narrative that skips back to scenes of Casey with her deceased dad, a bomb disposal expert who had a passion for arcade games. All of which means the funny, fast-paced tale has emotional resonance. Ending on a heart-pounding cliff-hanger, the stage is set for what promises to be an epic second instalment of the SkyWake trilogy.
Facebook Updates
If this is your author page then you can share your Facebook updates with your readers right here on LoveReading
Find out more
CHECK OUT OUR INDIE AND SELF PUBLISHED BOOK REVIEW AND PROMOTION SERVICE
Read More
×