Julie Sykes - Author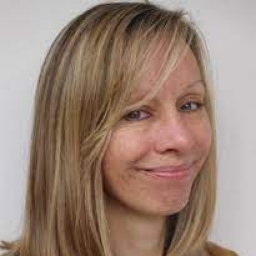 About the Author
As a child, Julie was always telling tales. Not the 'she ate all the cake not me' kind but w ildly exaggerated tales of everyday events. Julie still loves telling stories and is now the bestselling author of more than 100 books for children of all ages and is published around the world. She has recently moved to Cornwall with her family and a white wolf - cunningly disguised as a dog. When she's not writing she likes eating cake, reading and walking, often at the same time.
Featured books by Julie Sykes

5+ readers
7+ readers
The first story in an illustrated magical adventure series from the bestselling author of the Unicorn Academy, brimming with drama and an environmental theme. The Keepers are a secretive tribe of little people who live in the middle of Whispering Woods, coming out at night to care for the countryside and rewild it when humans (or Ruffins as they know them) are careless with it. Young Keepers Cora and Jax have just finished school and are embarking on a trial, with several friends, to become fully-fledged Keepers. But their first venture out on their own ends in disaster when they become distracted with playing in the Ruffin children's playground instead of concentrating on the task they've been given. Can they ever be trusted to be Keepers in their own right? A brilliant new magical series perfect for 6-8 year olds combining animal rescue, nature conservation and adventure.
Facebook Updates
If this is your author page then you can share your Facebook updates with your readers right here on LoveReading
Find out more
CHECK OUT OUR INDIE AND SELF PUBLISHED BOOK REVIEW AND PROMOTION SERVICE
Read More
×