Chris Wormell - Author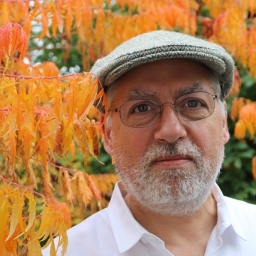 About the Author
Chris Wormell is one of Britain's most celebrated author-illustrators and print makers. Known for his instantly recognisable style, Chris is the acclaimed illustrator of the iconic covers for Philip Pullman's La Belle Sauvage: The Book of Dust – Volume One and the award-winning H is for Hawk, as well as the creator of a host of picture books, including the bestselling George and the Dragon and One Smart Fish. He has won a number of literary awards including the Bologna Ragazza Prize, a Nestle Smarties Award and a Booktrust Early Years Award. His artwork has also featured in advertising campaigns for Jaguar, Marks and Spencer, The Natural History Museum, the Royal Opera House and Adnams beer amongst others.
Read a Q&A here.
Featured books by Chris Wormell

7+ readers
9+ readers
Clementine - though she is usually called Oiya (Oy, you) by her dreadful Aunt and Uncle – has dreams of a magic place she may have once known. Her only friend is the cat Gilbert (called Giblets by Aunt Vermillia and Uncle Rufus) as Clementine has a Cinderella-like existence working all day and then being locked away in the cellar at night. She glimpses the sky through looking up the chimney in her cellar, until one day she looks out of a window in the house and sees the magic place she has imagined… Then follows a great adventure through the Great Black City as Clementine miraculously escapes and tries to find her magic place. Clementine is a very determined little girl, many would have given up in her circumstances, but she knows she can fine her magic place. The book is a very tactile object, a lovely size for smaller hands as they get involved in this wonderful adventure. Black and white illustrations on virtually every page – Wormell is feted for his wood cuts and lino cuts – with a nod to the style of Gustav Doré, give this an authentic Dickensian feel. The generous illustrations paired with the fast-paced story make this a book children will enjoy reading for pleasure!

3+ readers
Set against stunning illustrations of a beautiful farming background, Henry and the Fox is a book about being brave. Henry's a cowardly cockerel who can't even say boo to a goose. One day, he decides to change his ways: Henry and his friend Buffy the bantam devise a clever plan which will make it look as if Henry is brave enough to see off the fox. Several mishaps later, Henry finds that he really does save the hen from the fox . Now he can cock-a-doodle doo to his heart's content!
Twitter Updates
If this is your author page then you can share your Twitter updates with your readers right here on LoveReading
Find out more
Facebook Updates
If this is your author page then you can share your Facebook updates with your readers right here on LoveReading
Find out more
NEW INDIE AND SELF PUBLISHED BOOK REVIEW AND PROMOTION SERVICE LAUNCHED!
Read More
×