Books by Karyn Gorman

Betty Q is no ordinary girl. She is an ace detective whose special deductive powers can solve any mystery! Race Further with Reading is the perfect tool to build reading confidence with illustrated stories in manageable bite-size chapters, following on a level from the Race Ahead with Reading series with stories of 2,000 words.

A twist on the classic tale, Beauty and the Beast. Belle is the most amazing beautician in the land. From lopping Rapunzel's locks to beautifying Cinderella for the royal ball, no job is too tough. But when the unruly Beast refuses to have his overgrowing hair tamed, there is trouble! It grows so out of control it starts to block out the sun. Can Belle work her magic, even on the most difficult of customers? Hopscotch Twisty Tales combine carefully controlled text levels and word counts with highly entertaining and original stories, perfect for children aged 5-7 starting to read independently.

Race Ahead with Reading are fantastic colour chapter books. When Tuck Mclane spots Noodle the monster trying to scare him, he laughts instead of screams. He is not scared at all - then he has an amazing idea! What about helping Monsters find jobs instead of scaring people? And so the Monster Agency is formed... Race Ahead with Reading is the perfect series to introduce children to longer books, help them gain a sense of achievement at completing each bite-size chapter and really take the driving seat with their reading! A brilliant way to boost confidence of 6-8 year old readers.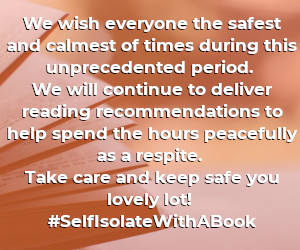 NEW INDIE AND SELF PUBLISHED BOOK REVIEW AND PROMOTION SERVICE LAUNCHED!
Read More
×