Books by Paul Pascoe

Everything you need from the experts in GCSE English Literature! Get straight to the heart of the text with crystal-clear notes, focused analysis and expert summaries. Quickly demystify historical contexts and get to grips with the text's form, language and structure. Efficiently unpick plots, contexts and themes and sharpen your memory of key facts, quotations and characters. Power up your essay-writing skills, learn how to write top-grade answers and feel fully ready and equipped to excel in your GCSE exam. York Notes are the long-established experts in English Literature, and we take your success seriously. So if you're studying Pride and Prejudice by William Shakespeare for GCSE, York Notes is your best bet for better grades. Packed with more powerful grade-boosting features than any other guide, this essential Pride and Prejudice study companion is easy to use and suitable for AQA, Pearson Edexcel and all other GCSE (9-1) English Literature exams. Use it throughout your course and for last-minute revision to help you think, focus and face your exam with confidence.

Take Note for Exam Success! York Notes offer an exciting approach to English literature. This market leading series fully reflects student needs. They are packed with summaries, commentaries, exam advice, margin and textual features to offer a wider context to the text and encourage a critical analysis. York Notes, The Ultimate Literature Guides.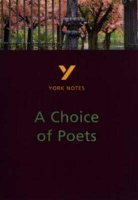 Key features of this text: How to study the text Author and historical background General and detailed summaries Commentary on themes, structure, characters, language and style Glossaries Test questions and issues to consider Essay writing advice Cultural connections Literary terms Illustrations Colour design
NEW INDIE AND SELF PUBLISHED BOOK REVIEW AND PROMOTION SERVICE LAUNCHED!
Read More
×