Welcome Michael Morpurgo; one of Britain's most celebrated storytellers, inspiration to generations of children and our Guest Editor this month.
He has written over 150 books, won countless awards and was Children's Laureate from 2003 to 2005. His stories cross borders and ages, are loved across the world and translated into many languages.
Awarded an MBE in 2018 for services to literature and charity, Michael is a passionate advocate for the arts and justly proud of Farms for City Children, a charity founded with his wife Clare.
We were thrilled to have the opportunity to ask Michael a few questions - read on for great writing tips from the master storyteller, discover how teaching changed his life and find an insight into his new novel, Boy Giant.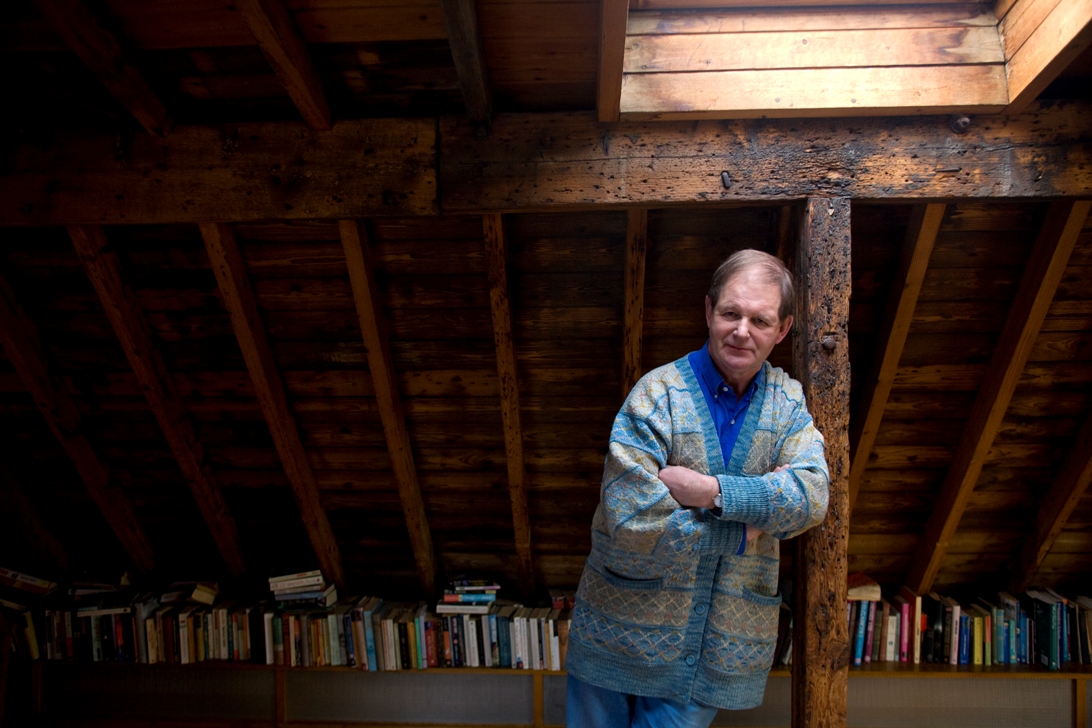 Children, even reluctant readers, love your stories and you have a clear connection with young people. Did you enjoy teaching and how do you think it shaped your writing?
I loved teaching both in and out of the classroom. In fact, it was when I was a teacher years ago at a primary school in Kent that got me started as a writer. At the end of the day we used to read to the children in class. I could see that the story I was reading my Year 6's was really boring them so the next day I decided to pluck up the courage to tell them one of my own stories. I went into school the next day and started to tell them my story. Slowly they started to listen and then intently on the edge of their seats, and by the time the bell went for the end of school, I had them in the palm of my hand. It was a great feeling and I have never looked back.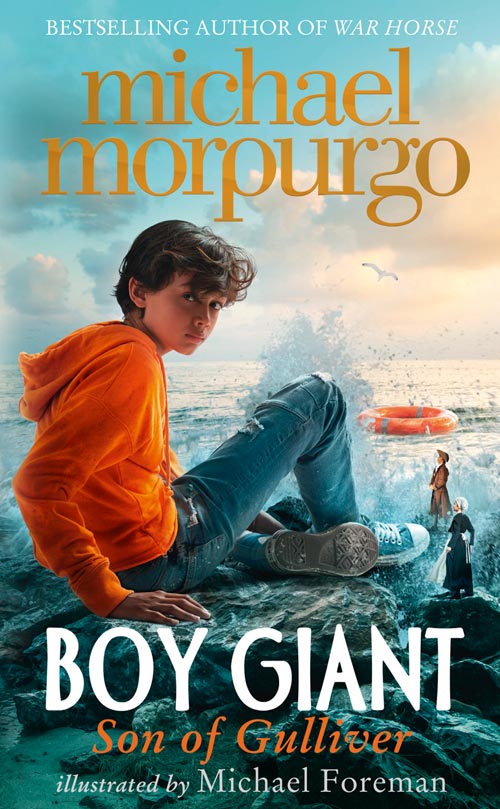 Your new novel, Boy Giant, is the story of a refugee and his voyage to seek safety in Europe. How did you research the book?
And do you think authors have a duty to weave messages into their stories?
My stories seem to emerge from many beginnings. For me, it's not about a message but writing from what you believe in, from the heart. With Boy Giant, the earliest beginning came from my friend Michael Foreman some 25 years ago. He suggested that we might collaborate on a retelling of Gulliver's Travels by Jonathan Swift. I wanted to do it, but there was always something stopping me. A few years ago, I went to The Jungle near Calais to see for myself how the thousands of refugees seeking asylum across the Channel in the UK were living, to meet them. Like all of us I had seen them trying to climb onto lorries, get into trains, desperate to find a safe home. I talked to these young people, heard their stories, stories of their journeys overland and across the sea. I was feeling that I had to write about the plight of refugees. I had met a few in Devon, down the road near where I live, all from Afghanistan. A friend of ours had a wonderful idea. She knew there were many Afghan asylum seekers waiting, some of them for years, while the authorities were deciding whether they could stay or not. They were alone in the world, their families if they were alive, were in Afghanistan. Many were homesick and depressed. She discovered they had a passion for cricket. So she arranged a cricket tour, and brought them down to Devon, and we arranged to house them near us. And they played five towns and villages all over Devon. And they won all their matches. And they loved it.
And all the time my determination to write a story about them grew. And now I had cricket in my mind too!
Your books often have historical themes. Was there an event in history you would have enjoyed experiencing?
It's more of a moment in history but I would have liked to have been at Buckingham Palace when Mozart played there as a child for King George and his wife Charlotte. I put this into my book Lucky Button about a foundling boy who becomes friends with the young Mozart.
The arts, theatres, cinemas and live music play an essential part in all our lives but, with the lockdown due to COVID-19, many are in crisis. What do you think we can all do to support this industry?
I think now that it's important for the arts to be inventive and see what is possible. For example the Appledore Festival is doing events where the writer is there but separated from the audience on a big screen and people attend in their cars at a drive-in. Some theatres such as the Barn in Cirencester are putting on one-man shows out in the open in tents. We've got to get people used to going to the theatre again. Theatres need to keep going so we can support our local theatres financially as much as possible.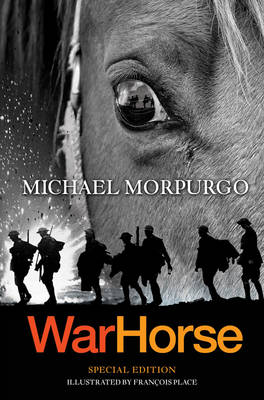 One of your best-loved books, War Horse, was successfully dramatised by the National then as a Hollywood film. Many others have been adapted for the stage and screen including The Mozart Question and Private Peaceful. How does it feel to see your books interpreted in this way?
I've been very lucky to have my books turned into wonderful plays and films. My writing has given me the opportunity to work with some of the greatest theatre directors including Tom Morris and Marianne Elliott for War Horse, but also Emma Rice of wonderful Kneehigh and the Globe with 946, and Simon Reade who adapted Private Peaceful for the stage. It certainly has given my writing another dimension. I feel more and more that my writing is bound up in performance in some way and I love seeing my books made into plays and films.
War is a feature in many of your books, and you were evacuated during WW2; can you tell us a little about how war has impacted you, influenced your stories and do you remember the experience of being evacuated?
I was a war baby, born in 1943. I don't remember much about being evacuated – I was very young. As I grew up though, I soon learned how war had torn my world apart. I lived next to a bombsite, played in it because we weren't supposed to, and because it was the best adventure playground imaginable. But I soon learned that much more than buildings was destroyed by war. My parents had split up because of it. I knew my Uncle Pieter, killed in 1940, in the RAF, through a photograph, through the stories I heard of him, through the grief my mother, his sister, lived every day of her life. I missed him and I'd never known him. All I knew was what I'd been told, that he'd given his life for our freedom. War continues to divide people, to change them forever, and I write about it because I want people to understand the absolute futility of war.
Together with your wife, Clare, you founded Farms for City Children, bringing great joy to thousands of children. What do you think the children gain from their visits to your farms?
Over 100,000 children have visited one of the charities three farms in Devon, Pembrokeshire and Gloucestershire. They come with their teachers and their schools to spend a week living on a real working farm. It's hard work but during that week they know the work they are doing matters to the animals, the farm and it matters to them. They build friendships outside of the classroom, experience the countryside, find out where their food comes from and create memories that can last a life-time. It's been hard during this pandemic as the farms are shut just like many charities but we've been fundraising to keep things going, to be there when children and schools can come again. It's more important than ever. www.farmsforcitychildren.org
And can you leave us with a few hints and tips for our budding writers?
1. Live an interesting life. Meet people. Read a lot and widely, learn from the great writers.
2. Write a little every day.
3. Settle on an idea that you care about, that you're really passionate about, then research around it and dream it out in your mind. I don't plan out the plot, rather let it emerge as I write.
4. When I write I try as far as possible to forget I'm writing it at all. I tell it down onto the page, as if I'm telling it to one person only, my best friend.
5. Remember to write for yourself, not for a market and give yourself time to develop your own style, your own voice. It takes a lifetime. Enjoy it!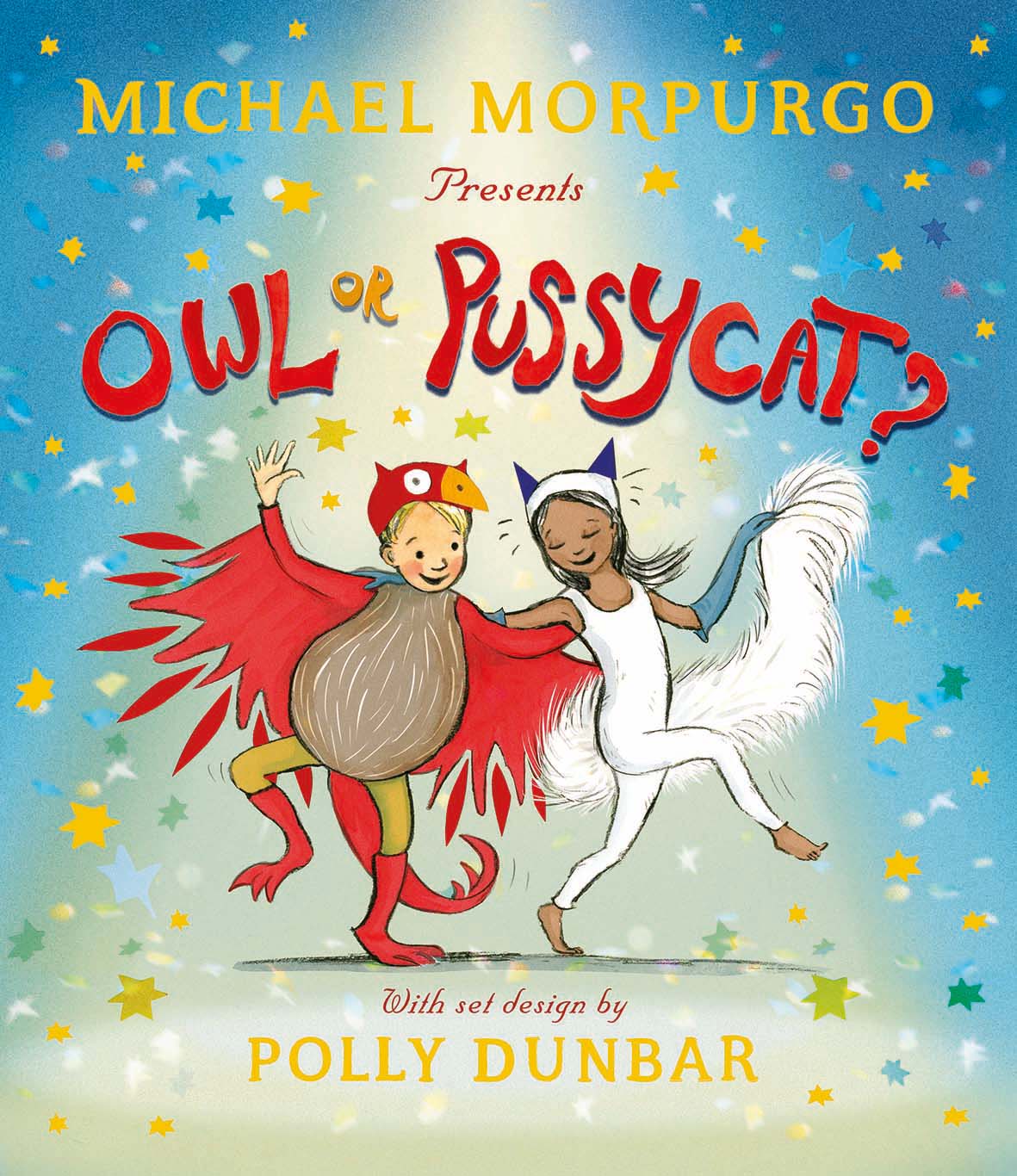 September sees the publication of two further titles from Michael Morpurgo. This serene background image of Michael above, is taken from Owl & Pussycat?, a charming recollection of Michael's earliest stage appearance beautifully illustrated by the supremely talented Polly Dunbar.
You can read more about these new stories reviewed by our experts - Owl & Pussycat and Boy Giant.
As our Guest Editor, Michael has chosen five brilliant children's books to recommend to all our readers - and given us a bonus book choice for September. Find all his choices here.