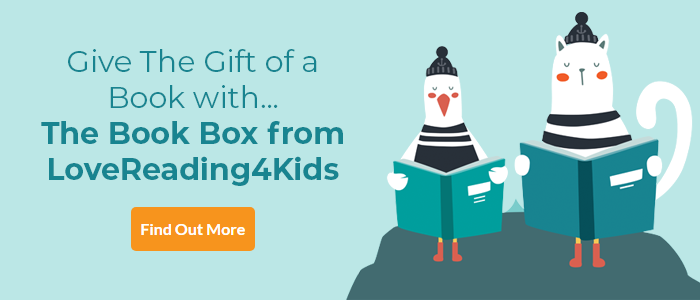 LoveReading View on Owl or Pussycat?
A true story of first love and first-night nerves
November 2020 Book of the Month
Michael Morpurgo is the consummate storyteller and this little tale, perfectly illustrated by Polly Dunbar, reveals how even as a child he had storytelling at his fingertips. The narrative is based on his own memories of childhood and of performing in the school's Christmas production of Edward Lear's poem The Owl and the Pussycat. Michael loved the poem and was chosen to play the Owl. Excitement rises as the performance approaches especially as Belinda, his first love, is chosen to play the Pussycat. Adults will appreciate the book's delicate sense of memories of past life, while children will love it for the humour, the drama and the sheer joy that comes from calamity turned to triumph. It is quite beautifully told, and Polly Dunbar's illustrations exactly capture all that readers will find in the story.
If it inspires you to read Lear's poem, as well it might, there are picture book versions gorgeously illustrated by Ian Beck and Charlotte Voake, while Julia Donaldson has written a glorious sequel also illustrated by Voake.
Read more about Michael Morpurgo, our Guest Editor for September 2020, here.
Other Info
Owl or Pussycat? is based on Michael's childhood starring role as 'Owl' in the Edward Lear play at his primary school, over 70 years ago
Michael traces his love of theatre back to his childhood – to the books, poems and plays that his mother read to him and his brother, and to his own father Tony Van Bridge, who became a well-known actor in Canada.
Michael says of Owl or Pussycat?, 'It's wonderful aged 77 to be able to write about my earliest memory, still very clear in my head. This was my first stage performance, playing Owl in The Owl and the Pussycat at my junior school. I loved pretending to be something I wasn't and playing the lead, and I wanted instantly to become an actor like my mum and dad. I chose instead to tell stories that find their life in books rather than on the stage.'
You can find more wintry & festive stories in our Best Books for Kids this Christmas collection.
Owl or Pussycat? Synopsis
When he lands a starring role in the school Christmas play of The Owl and the Pussycat, Michael is over the moon. He is going to be Owl - Too-wit-too-woo! And when his best friend, Belinda, is chosen to be Cat, Michael can't believe his luck - Miaow! But will it be all right on the night? Find out in this true story of first love and first-night nerves.
Owl or Pussycat? Press Reviews
'A perfect marriage, not only for the Owl and the Pussycat, but also for Polly Dunbar's exquisite illustrations and Michael Morpurgo's evocative text. What a beautiful book!' Emily Gravett
If you loved this, you might like these...