The 8th July is International Cat Day. We are HUGE cat lovers here at LoveReading4Kids and so to celebrate our feline friends, we have collected a list of books for you to celebrate our love of cats all year round.
We share some of our old favourites including Dr Seuss's The Cat in the Hat, Tabby McTat from the incredible partnership that is Julia Donaldon and Axel Scheffler and let's not forget Mog The Forgetful Cat from the pen of the wonderful Judith Kerr.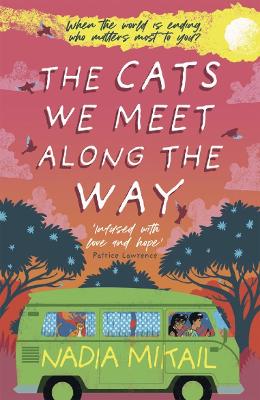 And we have just got to highlight here the incredible new debut novel All the Cats We Meet Along The Way.
Although it's not about cats as such, it features a special cat. Seventeen-year-old Aisha hasn't seen her sister June for two years. And now that a calamity is about to end the world in nine months' time, she and her mother decide that it's time to track her down and mend the hurts of the past. Along with Aisha's boyfriend, Walter and his parents (and Fleabag the stray cat), the group take a roadtrip through Malaysia in a wildly decorated campervan - to put the past to rest, to come to terms with the present, and to hope for the future.
Editorial Expert Joy Court named it a Star Book: "the impending end of the world heralds a soul-stirring road-trip across Malaysia to find an estranged sister."