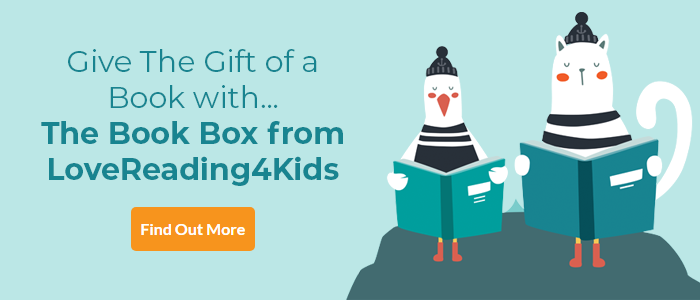 The Cats We Meet Along the Way Review
The impending end of the world heralds a soul-stirring road-trip across Malaysia to find an estranged sister
February 2022 Debut of the Month
When dynamic independent children's publisher Guppy Books put out a call for submissions from unpublished, un-agented writers in 2020, Nadia Mikail answered with The Cats We Meet Along the Way - a poignant debut with a punch-packing, end-of-the-world set-up, and unconditional love at its heart. Through its deeply endearing characters, this tells a stirring story of family finding a way through loss, loneliness and feeling abandoned to embrace what's really important.
Until the Announcement "Aisha had been a seventeen-year-old student, who treasured her lie-ins and whose mother shouted about breakfast to wake her up. Now time was precious". And the Announcement? Nothing less than the imminent end of Earth, with predictions of "the world wreathed in fire and smoke" in the fatal wake of an asteroid collision. How's that for a mind-blowing set-up? But that's not all Aisha has to deal with. Three years ago, before the Announcement, her older sister, June, left home and hasn't been seen since: "she had chosen to disappear from their lives without a trace, and had chosen not to come back". Now, mere months before the world will end, Aisha and her mother Esah want to find June, so they embark on an emotional road-trip across Malaysia with Aisha's adorable boyfriend, his compassionate parents, and Fleabag the cat.
Though the scenario is urgent, the author has a powerfully steady style, as seen in her measured, bone-deep evocations of memories, and characters' mourning of memories that will never be made - their sorrow and grief is profoundly palpable. Then there's Aisha and Esah's deep-rooted connection to the place they were born, where they hope to find June, and an unleashing of pent-up anger, grief and guilt before a love-filled sense that light may be found through even the darkest of days.
Other Info
A Message from Guppy Books : The newly-created Guppy Books published its first three books in the autumn 2019 and early 2020 – and then the pandemic hit. All plans were thrown up in the air. So we changed tack, and created a new competition for unpublished and unagented writers, casting the net as far and wide as we could. We had over 400 entries to the 2020 YA competition – writers sent in the first few chapters, which we whittled down a longlist of 40. And the shortlist of 11 was then judged by Bella and four industry experts: Tamsin Rosewell, bookseller and illustrator; Adamma Okonkwo, editor; Lucas Maxwell, school librarian, and Linda Sargent, editor and author. And from this, Nadia Mikail's novel, The Cats We Meet Along the Way, shone through like a jewel. It's an astonishing, heart-warming debut about the importance of family at a time of catastrophe. Nadia really is an author of the future.
The Cats We Meet Along the Way Synopsis
Seventeen-year-old Aisha hasn't seen her sister June for two years. And now that a calamity is about to end the world in nine months' time, she and her mother decide that it's time to track her down and mend the hurts of the past.
Along with Aisha's boyfriend, Walter and his parents (and Fleabag the stray cat), the group take a roadtrip through Malaysia in a wildly decorated campervan - to put the past to rest, to come to terms with the present, and to hope for the future.
The Cats We Meet Along the Way Press Reviews
This moving, unique, incredibly assured YA debut is full of life's slow richness, the lagging toll of grief and the brightness of unconditional love. - The Guardian
Poignant, thoughtful and life-affirming. - The Bookseller
A phenomenal book. Such a distinctive voice, so beautifully crafted, and what a premise. - Louisa Reid
Original, emotionally truthful and infused with love and hope. - Patrice Lawrence
A beautiful debut about finding the light even as the world is ending. - Jenny Downham
Fresh, hopeful and thought-provoking and with a real lightness of touch - Rashmi Sirdeshpande
If you loved this, you might like these...