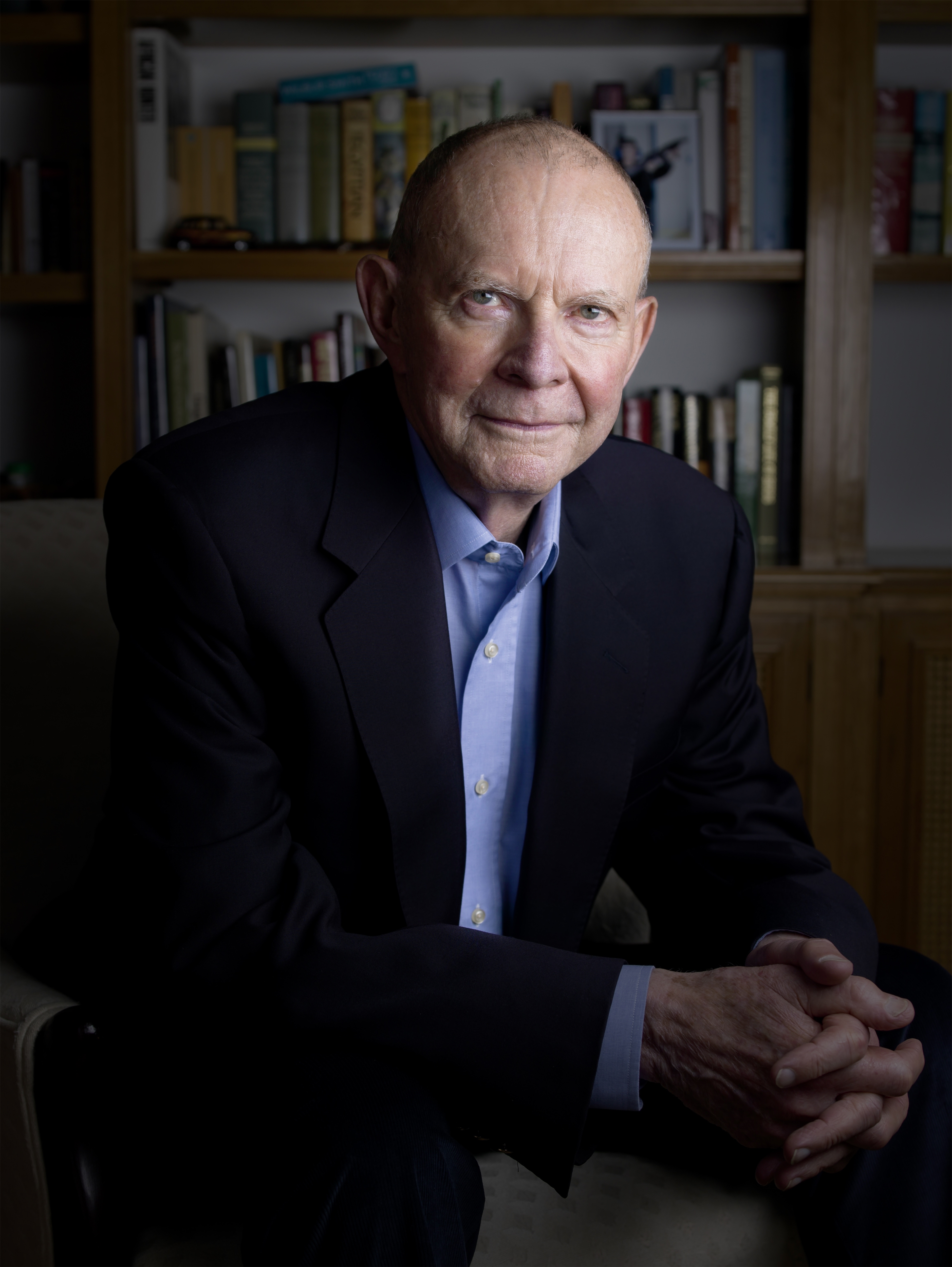 Wilbur Smith is renowned for his adventure/thrillers for adults, and with his personal interest in conservation, his novels often have a strong ecological thread running through them. He was born, and spent his childhood, in Central Africa and although he now lives in London has retained his passion and concern for the wildlife and people of his native country. Naturally, we were excited to read his first book for children, Cloudburst, and it did not disappoint. A group of savvy children on an eco adventure in the Congo - what could be more appealing and more now?!
We got the chance to find out a bit more about Cloudburst and explore the different challenges of writing for a younger audience...
What was the inspiration behind your new book, Cloudburst?
The Courtney family and where their children are living in today's world which is in danger of disappearing before our very eyes. The fictional Courtney family appeared in my first novel, When the Lion Feeds. Since then the Courtney's have become the longest running family saga in publishing history, spanning over 20 books and fifty years. Our hero, Jack Courtney, a teenager, is caught between his parents who want to protect the rainforest of the Congo and his uncle, who wants to destroy it for profit.
You are known as an author of books for adults and have sold 130 million copies worldwide. What made you decide to write for children?
I wanted to explore the resource curse of Africa and was inspired by what young people are doing to question what is happening with the environment. It felt like a good idea to try to speak directly to them through my characters and my writing.
Tell us about the process of writing the book?
All of my work with co-authors begins with me and my fictional universe. Usually I am prompted by my fans on Facebook asking me what has happened to a certain character – what are they up to now? I will then revisit that novel and begin to ask myself my own questions. Once I have some answers, ideas come to me for new stories and I share them with a carefully selected co-author, and we work on an outline which then develops, draft by draft, into the finished novel.
What are the main themes of Cloudburst?
The resource curse of Africa and the vanishing rainforests are central to Cloudburst. But my timeless themes of love, betrayal, and brother against brother are framed in a coming of age story, which is something that took me back to one of Jack's forefather, the 16 year old Hal Courtney in Birds of Prey, who in 1667 boards a ship with his father Sir Francis Courtney, to seek their family fortune sailing around the Cape of Good Hope.
Do you think the adventure genre for children – boys and girls – needs invigorating for a new generation of readers?
Having an adventure is the only way you are certain to learn something about yourself and your world at the same time. If that is not available to you then read an adventure story which may broaden your horizons in a similar and unexpected ways. The Wilbur and Niso Smith Foundation is dedicated to celebrating and furthering the craft of adventure writing. Twenty percent of our receipts from Cloudburst will be donated to the Foundation which helps young people learn more about adventure writing.
What are you hoping that readers will take away from reading the book?
I hope they will learn something about Africa, about the cruelty and kindness of mankind, the beauty of nature and wildlife and something about themselves in the process.
What kind of stories did you read as a child?
I was a keen reader on my parents' remote ranch growing up in what is now Zambia. I enjoyed reading Biggles books and Just William as well as the works of John Buchan, C.S. Forester and the original master of adventure, H. Rider Haggard.
Will Jack Courtney return for further adventures?
Oh yes, my co-author Christopher Wakling and I are working on Thunderbolt, the sequel to Cloudburst. We have an outline for a third book in the series to follow on from there.
Read our review and download an extract of Cloudburst and you can find Wilbur's books for adults here.