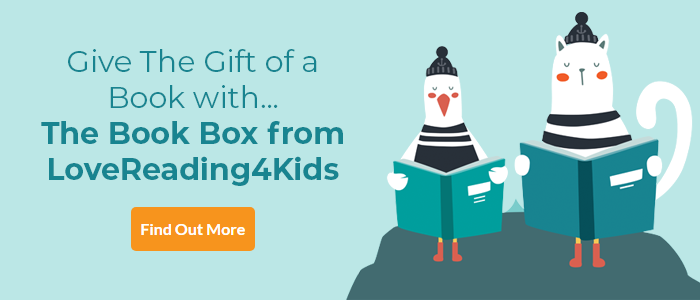 Cloudburst Review
Unputdownable conservation themed action and adventure
A Jack Courtney Adventure : with Chris Wakling
Young readers who want to be gripped, challenged, informed and entertained – this exciting new adventure series is just what you've been waiting for. Fourteen-year-old Jack is on a safari holiday in the Democratic Republic of the Congo with his parents, the wealthy founders of a conservation charity. His friends Amelia and Xander are on the trip too – so far, so idyllic (though he could do without his arrogant cousin Caleb), but then his parents are kidnapped by mercenaries. Jack has already experienced one family tragedy, he's determined he'll prevent another. This is a taut, tightly plotted thriller which puts young people firmly in the driving seat, but there's lots about family and relationships too. Moreover, the authors will inspire a fascination about the wildlife of the region in readers, and alert them to the threats facing it. Fast-moving adventure with heart and a message.
Jack is as appealing a hero as Anthony Horowitz's Alex Rider, but the books will also appeal to fans of Gill Lewis' animal adventures, Gorilla Dawn and The Scarlet Ibis.
****Read a Q&A with Wilbur Smith on his inspiration behind Cloudburst and the different challenges of writing fiction for children.
Other Info
Dear Reader,
What would you do if you were a long way from home, in a place that felt unfamiliar and dangerous? Would you be able to trust your instincts and survive? Well, this is the position Jack finds himself in. But Jack's not just trying to stay alive. He has a bigger mission to save not only himself, his friends and his parents but also the WORLD. Our planet is already under threat, without more bad guys trying to destroy it. But it only takes one hero to make a difference. So get ready for the most explosive adventure of your life . . .
Yours sincerely,
Wilbur Smith and Chris Wakling

We've got some great stuff related to this book in our KidsZone.
Head over there and check it out now.
Cloudburst Synopsis
Brand new Wilbur Smith series for readers of 10+ - starring fourteen-year-old Jack Courtney.
Jack Courtney has lived in the UK his whole life. But this summer his parents are travelling to the Democratic Republic of the Congo for a gorilla conference, and they've promised to take Jack and his friends with them.
When his parents go missing in the rainforest, abducted by mercenaries, nobody seems to have any answers. Jack is pretty sure that it's got something to do with the nearby tantalum mines, but he needs to prove it. Along with Amelia and Xander, Jack must brave the jungle to save his parents. Standing in his way is a member of his own family - Caleb Courtney. There are western gorillas, forest elephants and hippos. But there are also bandits, mercenaries and poachers. The three friends will need their wits about them if they are not only to save Jack's parents, but their own lives too.
The Jack Courtney Adventures are co-written by author Christopher Wakling. Wakling is a novelist and travel writer whose previous books include On Cape Three Points, What I Did and Escape and Evasion.
Christopher Wakling said 'Wilbur Smith's epic adventure stories have been a publishing phenomenon since I was a boy. This is a fantastic opportunity to help reimagine them for a younger audience and introduce the Courtney dynasty to a new generation of readers.
Cloudburst Reader Reviews
In addition to our Lovereading4Kids expert opinion some of our Reader Review Panel were also lucky enough to read and review this title. You can click here to read the full reviews.
If you loved this, you might like these...