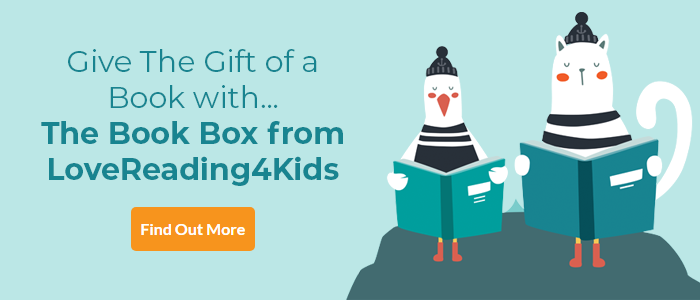 LoveReading View on Scarlet Ibis
May 2014 Book of the Month - Winner of the Little Rebels Book Award 2015 - Longlisted for the 2015 CILIP Carnegie Medal
Gill Lewis is renowned for her stories about powerful and beneficial relationships between animals and children. Scarlet Ibis is an emotional story about how befriending birds can help to heal Red, a little boy with complex difficulties. In Scarlet's troubled life only one thing matters; keeping her little brother Red safe. But that's easier said than done as Red is hard to manage and Scarlet's mum is no help. When disaster strikes their fragile family, Scarlet and Red are separated. As Scarlet grows stronger in a new environment she finds a way of making sure Red is safe forever.
Other Info
Scarlet Ibis has won the Little Rebels Book Award 2015. The award, which is for children's fiction for readers any age up to 12 that promotes social justice, went to Scarlet Ibis because it "raises awareness of the care system, mental health issues and the challenges facing young carers", said the judges.

Kim Reynolds, professor of children's literature at Newcastle University, and a judge of the award, said: "All the judges agreed that Scarlet Ibis stands out as a book that not only fulfils the criteria for the award but is also excellently crafted. Birds, especially the scarlet ibis, weave the book's multiple storylines together and provide a moving backdrop for a story that celebrates the often overlooked courage, loyalty and competence of children."
Kids love to read and so in addition to our Lovereading expert opinion some of our Kids Reader Review Panel were also lucky enough to read and review this title.
Scarlet Ibis Synopsis
Red asks, 'Will we always be together?' 'Always,' I say. 'Just you and me in that little boat, watching the scarlet ibis flying back to the Caroni Swamp.'
Scarlet's used to looking after her brother, Red. He's special - different. Every night she tells him his favourite story - about the day they'll fly far away to the Caroni Swamp in Trinidad, where thousands of birds fill the sky. But when Scarlet and Red are split up and sent to live with different foster families, Scarlet knows she's got to do whatever it takes to get her brother back ...Once read, never forgotten - this is the deeply moving new story from award-winning author Gill Lewis.
Scarlet Ibis Reader Reviews
Kids love to read and so in addition to our Lovereading expert opinion some of our Lovereading4kids Reader Review Panel were also lucky enough to read and review this title. You can read their full reviews by clicking here.
Alice Brumwell, age 9 - 'This book is to be enjoyed by both enthusiastic and reluctant readers, because when you're reading you really feel as if you're really in Scarlet's shoes and you just can't put the book down.'

Chloe Feltz, age 9 - 'Wow! What an amazing book. I couldn't put it down and read it every day and night as it was so totally amazing.'

Heather Greenan, age 10 - 'A brilliant read, especially if you are a fan of Jacqueline Wilson.'
Hayley Davies, age 9 - 'An exciting story about the bond between a brother and sister.'
Rohan Delamere, age 8 - 'This is an adventure story about a girl who is trying to get her brother back and dreams of seeing a Scarlet Ibis.'
Emma Stephenson, age 11 - 'I love this book and found it as inspiring as 'Sky Hawk', another Gill Lewis book I have read and enjoyed.'
Amie Coffman, age 10 - 'I absolutely loved this book and would highly recommend it for readers 10 and older. It is exciting and scary in parts but I couldn't put it down despite being told off by my Mum!'
Adiella Norridge, age 10 - 'A real tear-jerker with unexpected turns and emotional tension.'
Liam, age 11- 'Moving, emotional and very touching. If you feel as emotional as I did just keep on reading. There is one part of the book which made me cry but after that it isn't quite so sad. Keep going!'
Jasmine Harris-Hart, age 11 - 'A heart warming story about a 12 year old girl called Scarlet, who is on a journey to get back her brother Red, from a care home.'
Rosie Watch - Adult - 'This was a beautiful and very moving story. From the very start I associated with the characters and wanted to know how their problems would be resolved.'
Rachel Ilsley, age 11 - 'Scarlet is a really strong, thoughtful character that is clever and brave and I liked her.'
Noel Wills, age 11 - 'When Scarlet and Red are sent to live apart Scarlet has no idea what is around the corner.'
Mason, age 11 - 'This book is a story that will melt your heart, its about Scarlet and Connor Mackenzie. Their Flat caught fire and this caused a family split up.'
Keaton Bromley, age 11 - 'Scarlet Ibis is a very intriguing read and has many sad parts and many happy parts but it can really drag you in and make you want to help the main character Scarlet Mackenzie.'
Samantha Shearman, age 11 - 'Scarlet Ibis, written by Gill Lewis, is an amazing, creative and loving story. It shows how if you believe in family and love, anything can happen even things you wouldn't have ever imagined!'
Hayden John Knifton, age 11 - '"Scarlet Ibis" is a grate book that expressis the power of family love no matter what ever life throws at them.'
Isaac Hickling, age 11 - 'The book is a very moving novel. The characters take you on an adventure of highs and lows, happiness and sadness, rule breaking and excitement. A tear forming story that is impossible to put down.'
Suzani Rai, age 11 - 'A book with real life situations...
This book relates to reality: school, family, childhood and friends. A heart-warming adventure through life.'
Alice Cox, age 11 - 'This book is a very unputterdownable book because I think it's emotional. This book is plot twisting and shows how a bond between brothers and sisters can be.'
Lia Brooks, age 11 - 'This story is a heart warming, emotional story. It is an amazing story sometimes it made me happy other times sad.'
Chenelle Summerfield, age 11 - 'A real eye watering and emotional book, with turns and twisted emotions. It is a fantastic book. '
Kyle Mark Hughes, age 10 - 'This book is very realistic. It may be upsetting for some readers. Plus some readers may be able to relate to what Scarlet goes through. So good luck at reading this book over all good book.'
Scarlet Ibis Press Reviews
'I absolutely loved this; a deeply moving account of two siblings sent to live with different foster families.' Fiona Noble, The Bookseller
'I thought the book was AMAZING just like all of Gill Lewis's other books! It was good all the way through and I couldn't stop reading! It was brilliant and very realistic!!' Aisling, age 11
'I really loved Scarlet Ibis! I could not stop reading from the moment I started. It was so enticing, you just wanted to know what happens next!' Emma, age 10
'Every page is a rollercoaster of exciting events and I never knew what the next page might bring.' Harry, age 13
'Scarlet Ibis is really good. The description is magic. I think Gill is one of the best authors ever!' Eva, age 10
'I loved reading Scarlet Ibis. I wanted to stay up all night to finish reading it. It is packed full of emotions. There are some sad moments, but some happy moments too.' Isabella, age 11
If you loved this, you might like these...