Happy New Year from all of us at Lovereading4kids! Hopefully batteries have been recharged over the festive break, so now is the perfect time for children to start reading with renewed energy, to help them grow up bright and successful in the new decade.
Reading is fundamental to the long term development of kids, and our mission is to help you choose titles to foster a life-long love of reading in your children. To help, take a look at some of this month's highlights below or scroll down further for our recommendations in the age ranges you have said you would like to see.
We're excited to tell you about a new and explosive series to keep kids' turning pages throughout 2010. One book of this 12-part series is published each month, giving enough time to order a copy and race through it, heart-pounding, before waiting in suspense for the next episode. On New Year's Eve Cal finds out that the people who killed his father are after him too. Hurled into life as a fugitive, he has 365 days to uncover a devastating conspiracy. This will be a rip-roaring reading year...
Police protection and magic forests - great January Debuts for older readers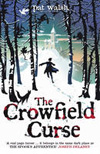 The Crowfield Curse – Pat Walsh
9+ A wonderfully imaginative story about a 14th century orphan boy who lives in an abbey amidst a fantastical forest. Shortlisted for The Times Children's Fiction Competition in 2008.
Quick Silver – Sam Osman
9+ Three extraordinary children from opposite sides of the world are brought together to fulfil an ancient prophecy; but will they discover the chilling truth of who they really are?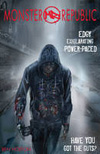 Castle of Shadows – Ellen Renner
11+ The mysterious disappearance of the queen leads her daughter on a dangerous race against time to uncover the truth.
Monster Republic: The Divinity Project – Ben Horton 9
14+ An explosion in a nuclear powerplant and victims patched up with scavenged body parts
leads to a creation of an army of super human soldiers.
When I was Joe – Keren David
14+ An intelligent and gripping debut. Ty and his mum go into police protection after he witnesses a stabbing but the new life soon begins to crumble into confusion. Definitely not for the faint-hearted.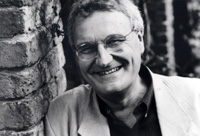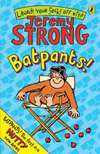 Jeremy's books are absolutely packed with humour that kids will love. His varied career has included stints as a head teacher and jam doughnut stuffer! Jeremy's award-winning books include
The Hundred-mile-an-hour Dog
and
Dinosaur Pox
, and his new series about an apple crumble loving orang utan,
Batpants
, is guaranteed to cause much more than just chuckling.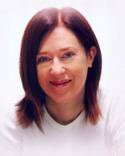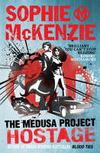 Phenomenally successful Sophie has penned some of the very finest children's books of recent times, including
Girl, Missing
. Her new book,
The Medusa Project: Hostage,
is featured on Lovereading4kids this month, but she's also put together a selection of books by authors who have inspired her on her rise to fame.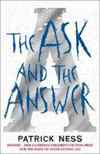 The winner of the prestigious Costa Book Awards children's category has been announced. The prize has gone to a book that seems to be beating all other children's book this year. The Ask and the Answer by the new wunderkind kids author Patrick Ness. We recommend to read the equally award winning 1st book in the series, The Knife of Never Letting Go, first.
We hope this gives you plenty of great adventures to be getting on with. Give your kids some gentle encouragement to make 2010 a year of reading, and with so many remarkable stories they'll soon be voracious bookworms.