Congratulations to Flavia Z. Drago as Gustavo the Shy Ghost wins the Klaus Flugge Prize 2021. Established in 2016, the Klaus Flugge Prize is awarded to the most promising and exciting newcomer to children's book illustration. It honours publisher Klaus Flugge, founder of children's publisher Andersen Press and a supremely influential figure in picture books.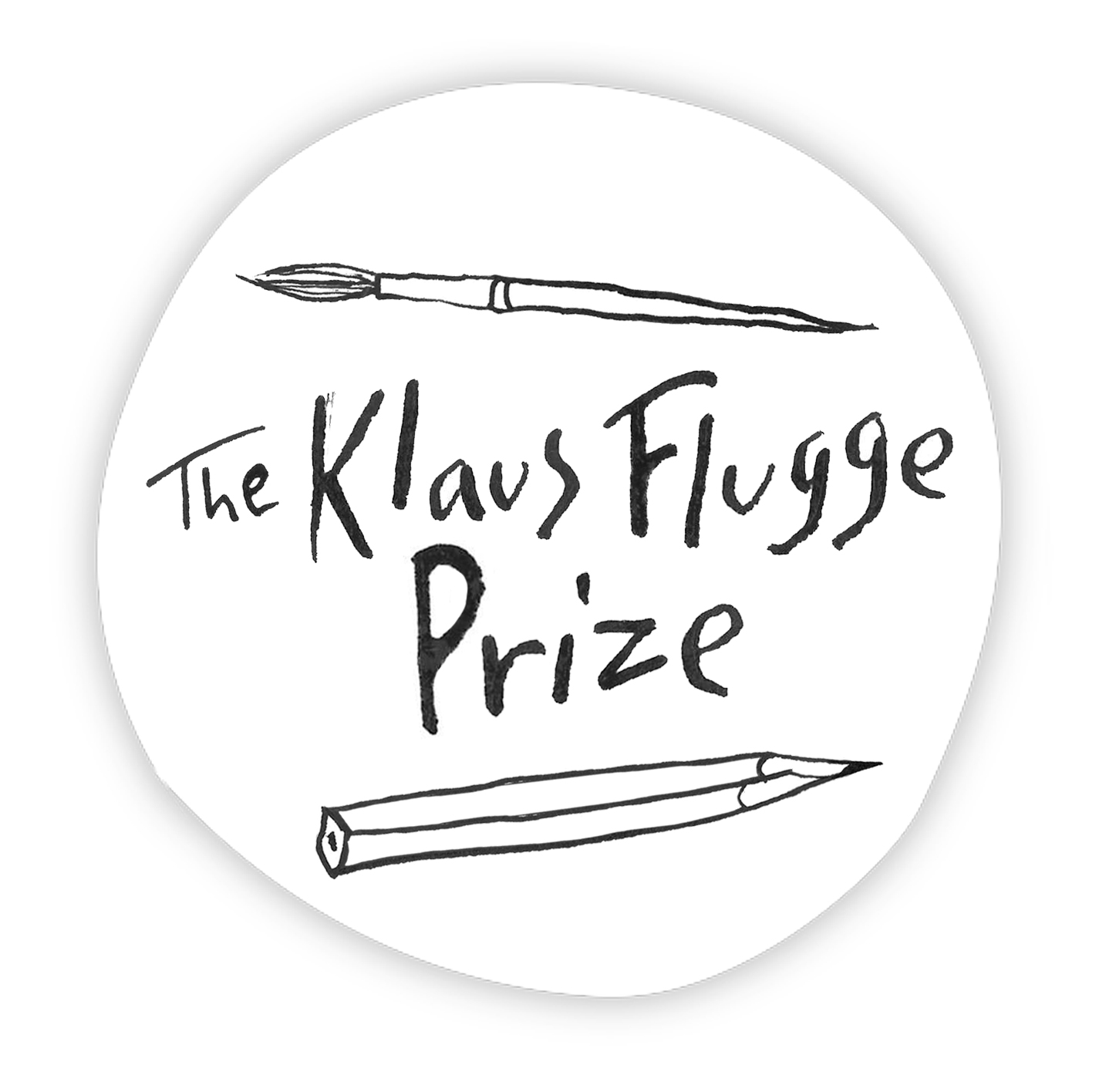 The winner of the Klaus Flugge Award, 2021 is Gustavo the Shy Ghost, written and illustrated by Flavia Z Drago. The editors are Tanya Rosie and Maria Tunney, art Director Anne-Louise Jones, and it is published by Walker Books.
Gustavo is a gorgeous little ghost who is so shy he's literally invisible. Flavia's folk-art style with its palette of orange and Rosa Mexicana creates a distinctive playground for Gustavo as he suddenly and unexpectedly makes new friends.
Flavia Zorrilla Drago joined prize founder, Klaus Flugge, the Chair of Judges, Julia Eccleshare and Judge Posy Simmonds to discuss with the importance of the Klaus Flugge prize at the LoveReading LitFest. The event is free to view and you can find out more here.
On receiving the prize, Flavia Z. Drago said, "I feel incredibly happy and honoured to have won this year's Klaus Flugge Prize! Getting my first picture book published was a dream that started about ten years ago. The journey was filled with ups and downs, rejection, uncertainty, and constant learning. I am so grateful to my lovely team in Walker Books for giving me the opportunity to make a story about shyness and monsters, and for having allowed me to share a glimpse of Mexico and its most beautiful celebration (The Day of the Dead)
with the rest of the world. Making picture books is a privilege and joy, and I hope that I will be able to keep doing this for many years to come."
Judge and winner of the 2020 Klaus Flugge Prize, Eva Eland says: "There is so much to admire and enjoy in Flavia's book. From the carefully selected colour palette of muted tones combined with bright orange and pink, to the myriad little details in the illustrations and her endearing and fun characters. Flavia has great control of many different facets of illustration and storytelling, including pacing, colour and a strong sense of design. She also has great drawing skills. She delivers a powerful and universal story, whilst maintaining a light-heartedness and a playful touch that will speak to many little children."
Fellow judge, Posy Simmonds sums up, "I love Gustavo, the Shy Ghost: it's fresh, witty, well-paced and a visual treat."
--------------------------
This year the shortlist for the Klaus Flugge prize had an emphasis on joy, safety and reassurance - an appropriate reflection of the year passed.
The 2021 Shortlist included
Child of Galaxies, Charlotte Ager, written by Blake Nuto, editor Emily Ball, art director Lilly Gottwald (Flying Eye Books)
What the judges said: 'an impressive interpretation of really big, abstract ideas; the images leap off the page to stimulate young imaginations; beautiful use of colour and pace'.
Charlotte Ager uses painterly, full-bleed spreads to give children a sense of the world, the universe and their place within it, her bold brushwork clearly visible across images of sea, sky and fields.
While You're Sleeping, John Broadley, written by Mick Jackson, editor Neil Dunnicliffe, designer Sarah Crookes (Pavilion)
What the judges said: 'Original and interesting; the details are so comforting; his handling of sea and sky is excellent, very muscular and with lots of theatrics; he's had fun creating this!'
John Broadley uses intricate, detailed pen and ink illustrations, reminiscent of Edward Bawden's work, to open the curtains on the teeming night-time world, where busy people go about their jobs and foxes, owls and hares come out in the countryside while a child sleeps soundly, tucked up in bed.
I'm Sticking with You, Steve Small, written by Smriti Halls editor Helen Mackenzie Smith, designer Jane Buckley (Simon and Schuster)
What the judges said: 'Really well crafted, particularly in the relationship between the characters; lovely deadpan humour with lots of clever touches in the illustrations; love the pace and the way the story moves.'
Already an award-winning animator, Steve Small's debut picture book celebrates an unusual and enduring friendship, and his illustrations bring odd couple Bear and Squirrely vividly and comically to life, images perfectly placed on clean white pages for maximum impact.
My Red Hat, Rachel Stubbs, editor Denise Johnstone-Burt, designer Charlie Moyler (Walker Books)
What the judges said: 'Really impressive use of colour and the characters are really alive; the hand-lettered typography works very well as do the compositions; there's a wonderful sense of looseness to the pictures, which is very hard to accomplish; there's a special tension in the final pages before a happy ending.'
Rachel Stubbs celebrates another special relationship, that between grandparent and child. With fluid, elegant line, a delicate limited palette and hand drawn typography, she conveys an extraordinary depth of emotion and love.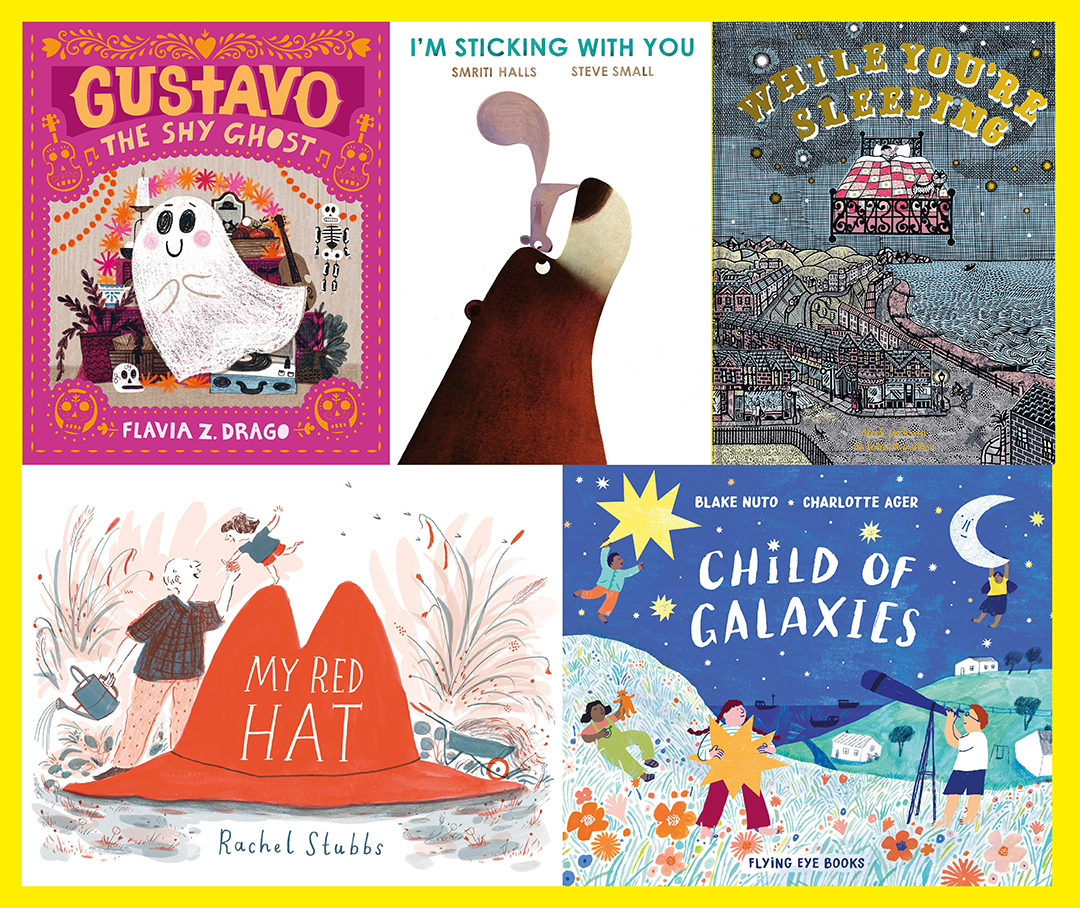 Julia Eccleshare, Chair of the Judges, said: "Each year the Klaus Flugge Prize celebrates the art of picture book illustration and puts the brightest new talent in the spotlight. The illustrators on this year's shortlist demonstrate extraordinary skill and their very different books bring light, colour, warmth and laughter to readers of all ages. Congratulations to them all and very special thanks again to Klaus Flugge who has done so much to support and promote illustrators throughout his career."
The Klaus Flugge Prize was founded to honour publisher Klaus Flugge, a supremely influential figure in picture books, who this year celebrates the 42nd anniversary of his publishing house Andersen Press. Klaus Flugge discovered and nurtured many of today's most distinguished illustrators including Chris Riddell, fellow judge Tony Ross, and David McKee, creator of Elmer the Elephant.
The judges for the 2021 prize were:
Posy Simmonds, award-winning illustrator
Eva Eland, 2020 Klaus Flugge Prize winner
Darryl Clifton, Illustration Programme Director at Camberwell College of Arts
Fleur Sinclair, owner of Sevenoaks Bookshop
Mat Tobin of Oxford Brookes University
The panel is chaired by our own LoveReading4Kids expert reviewer, Julia Eccleshare.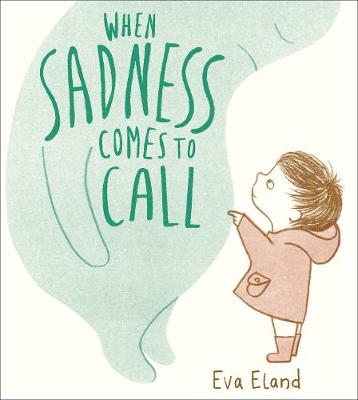 The winner of the Klaus Flugge Prize in 2020 was When Sadness Comes to Call by Eva Eland, editor Libby Hamilton, designer Rebecca Garrill (Andersen Press). Judge, Jessica Love said: "This book is profound in its simplicity. There isn't a single line that Eva Eland puts down that doesn't tell the truth. Perfect."
Julia Eccleshare added, "It is very much a book for today when so many children will be experiencing sadness, struggling to understand why and how to express themselves. Yet it also has the makings of a classic, a perfect meeting of intention and delivery, and an example of how much picture books can do."
The winner was revealed in an online ceremony on Wednesday 22nd September 2021 and the winner received a cheque for £5,000.
Find more information www.andersenpress.co.uk/KlausFluggePrize
And on twitter@KlausFluggePr