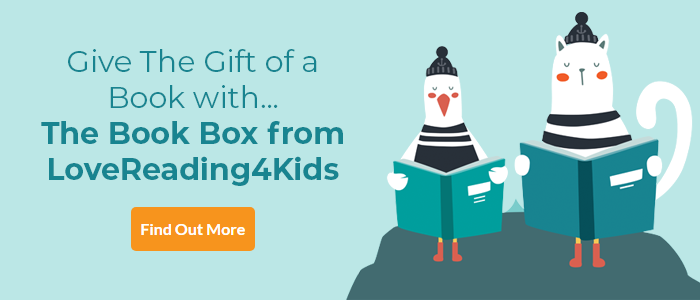 Harry Potter and the Goblet of Fire Review
The summer holidays are dragging on and Harry Potter can't wait for the start of the school year. It is his fourth year at Hogwarts School of Witchcraft and Wizardry and there are spells to be learnt and (unluckily) Potions and Divination lessons to be attended. But Harry needs to be on his guard at all times - his worst enemy is preparing a terrible fate for him. With characteristic wit, fast-paced humour and marvellous emotional depth, J.K. Rowling has proved herself yet again to be a master storyteller.
***Thursday 4th February is Harry Potter Book Night, a special event to celebrate the enduring appeal of Harry Potter. There are events at schools, bookshops, libraries and community groups throughout the UK & Ireland - and indeed the world - and and as part of the celebrations Bloomsbury Children's Books wants to know what your favourite Harry Potter spell is! Visit www.harrypotter.bloomsbury.com for more details about events and cast your vote for your favourite spell here!
Emma Hopkin, Children's M.D. of Bloomsbury Children's Books said, "We are well aware of the enduring love for J.K. Rowling's Harry Potter novels so our aim for Harry Potter Book Night has always been to attract new readers to the books – and the overwhelming response from teachers, schools, libraries, Brownie and Girl Guide groups and bookshops will achieve just that so we couldn't be more pleased."
A world of magical adventure awaits! Visit Bloomsbury's Harry Potter website for magical downloads, games, videos, and more Harry Potter fun!
Harry Potter and the Goblet of Fire Press Reviews
I've yet to meet a ten-year-old who hasn't been entranced by its witty, complex plot and the character of the eponymous Harry Independent
Spellbinding, enchanting, bewitching stuff Mirror
Teachers say a chapter can silence the most rowdy of classes Guardian
One of the greatest literary adventures of modern times Sunday Telegraph
The Harry Potter stories will join that small group of children's books which are read and reread into adulthood TLS
If you loved this, you might like these...