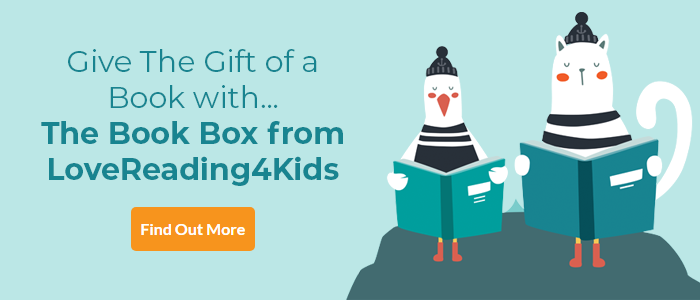 All My Secrets Review
July 2015 Book of the Month
Sophie McKenzie is the master of psychological thrillers for teens, and this is a typically gripping page-turner. Everything Evie Brown has put her trust in is suddenly revealed to be false, even her parents have been lying to her. Bewildered and confused she chooses to go on a retreat for troubled teens, far away from her family. On the remote island of Lightsea however, her grasp on reality seems threatened even more dangerously. Part ghost story, party mystery, the teen compulsion to work out who you are, and what you count for, is at the heart of this engrossing novel. For many, it will be a read-in-one-sitting book.
Other Info
The fictional Scottish island of Lightsea was inspired by the author's own visit to the Isle of Skye as a teenager. Beguiled by the wildness and beauty of Skye's coastline, the romance and drama of the Celtic landscape has stayed with her some thirty years later providing the inspiration for the setting of her 24th novel.
All My Secrets Synopsis
A brand new title from bestselling, award-winning author, Sophie McKenzie.
The shocking reality behind a £10 million inheritance turns Evie Brown's world on its head. Unable to find out the truth from her parents, Evie ends up on the mysterious island of Lightsea, where her desire for answers leads her towards a series of revelations that threaten everything she holds dear ...including her life.
Once again, McKenzie expertly crafts thrilling twists and turns, keeping the reader gripped right up to the story's dramatic conclusion. All My Secrets is a contemporary twist on the classic adventure story, with mobile phones and con-artists taking the place of treasure maps and smugglers.


All My Secrets Reader Reviews
Teens love to read and so in addition to our Lovereading expert opinion some of our Lovereading4kids Reader Review Panel were also lucky enough to read and review this title. You can click here to read their full reviews.
Abby Davie, age 13 - 'In 'All My Secrets', the plot twists and turns round corners you never even knew existed! It displays every emotion, from sadness and nervousness, to determination and joyfulness.'
Francesca Hughes, age 13 - 'Original, haunting, memorable.'
Celeste Phelan, age 13 - 'An exciting and mysterious read which cannot be put down.'
Alicia Fullelove, age 13 - 'I loved this book and never wanted to stop reading it.'
Juliet Martin, age 12 - 'In my opinion, this is a phenomenal book by Sophie McKenzie, and it is ideal for all mystery loving readers.'
Aimee Sweet - 'To sum up in three words, this book is: captivating, unique, unpredictable. A must read.'
Edel Waugh - 'I really enjoyed this story, creepy and full of twists it's one of those books you read in one sitting!'
Kaitlyn Chadwick - 'I wasn't really convinced by this book.'
Destiny Maraj, age 13 - 'This novel was absolutely amazing, I really loved it! The plot was so devious and cunning and I really didn't except the outcome.'
Lauren Coffman, age 15 - 'It was mysterious, thrilling and completely unpredictable, and therefore very exciting, yet still has lots of romance to balance it out. I would highly recommend it.'
Sophie Bridges, age 12 - 'I think 'All My Secrets' by Sophie McKenzie is a really nice book to read and is not too difficult to understand. I really like the front cover if this book as it made me very inquisitive. I found this book very relaxing and enjoyable to read, I would read a book by this author again.'
All My Secrets Press Reviews
Praise for Sophie McKenzie's thrillers:
'This fast-moving thriller saves the most shocking twist until the very end' Sunday Mirror
'An intense, taut tale that preys on one of our deepest fears: that we might not be
able to trust those closest to us' Glamour
'You won't believe this novel's creepy twists and turns!' Closer
'Written with assurance and style, this is page-turning material' The Independent
'This entertaining book will have you gripped for hours' Sunday Express
'Brilliantly described, scary and touching' The Daily Mirror
If you loved this, you might like these...