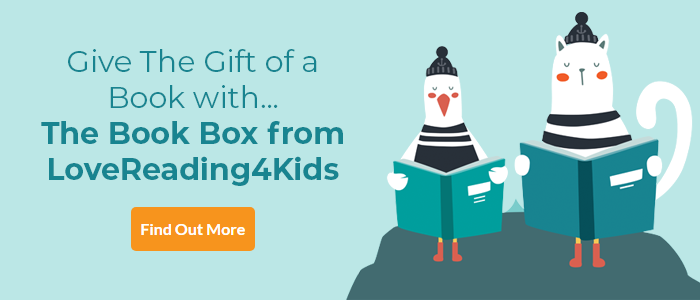 Flo of the Somme Review
Winner of the 2016 Historical Association's 'Young Quill's Award for Historical Fiction' (primary school category) | One of our Books of the Year 2015 |
The stories of the many animals involved in the First World War make a great way to explain to children the sacrifices made by the soldiers: the animals had no choice but to take part, had no nationality, and children can quickly identify with them. Flo is a Mercy dog, one of those trained to find the wounded and dying on battlefields and sent out with medical supplies. Her story is told in rhyme, building through repetition ( like This is the house that Jack Built) from 'This is Flo, a hero of war/A mercy dog that saved lives' until the full story emerges, of pilots shot down and then saved by the Medical Corps, with the help of a messenger pigeon, a donkey and of course Flo. The illustrations are full of details to inspire discussion, and a moving story of peace and reconciliation emerges.
Other Info
Author Hilary Robinson said: "Amongst the brutality and tragedy of warfare there are endless heart-warming stories of mercy dogs. Not only did they risk their lives, but they brought comfort to the soldiers. Flo represents every single dog, on both sides, that played their part and it has been an honour as an author to pay tribute to that".
Illustrator Martin Impey said: "I am extremely honoured to be able to play a small part in telling and remembering the brave heroes whose worlds were turned upside down by war… the animals. These extraordinary creatures were loyal to the end and none more so than 'man's best friend' the humble dog. It has been a joy and a pleasure to go on an imaginary journey with Flo back to WW1 and try to do justice to her and the 50,000 + dogs who were used in all capacities during WW1. I hope the world will continue to spare a thought of remembrance for these brave, loyal and hardworking dogs, not to mention the countless thousands of other animals who simply had no choice."
and on winning the prestigious Historical Association's 'Young Quill's Award for Historical Fiction, 2016:
Author Hilary Robinson said: "I feel privileged to be recognised by the Historical Association which does much to promote the love of history amongst children."

Illustrator Martin Impey said: "Learning and studying about history is the beginning of finding out who we are and where we came from. The Historical Association is at the forefront of that, enthusing children to find out more! I am absolutely thrilled and delighted to be recognised by such a prestigious association."
Flo of the Somme Synopsis
Ahead of the Battle of the Somme's centenary year in 2016, and following on from the huge success of Where The Poppies Now Grow and The Christmas Truce, Flo Of The Somme pays tribute to the remarkable bravery of the animals who risked their lives during World War 1.
Mercy dog 'Flo' has more to contend with than racing across dangerous battlefields. Can she reach the injured in time with her first aid kit, and can she lead stretcher bearer, Ray, to the stricken. Written in rhyme, in homage to the war poets, this book serves as a gentle introduction for young children to the First World War. The rich illustrations detail significant landmarks of a battle which is recognised as one of the costliest engagements of World War 1.
Animals played a crucial role in World War One. 50,000 dogs, more than a 100,000 pigeons and approximately 8,000,000 horses and mules, along with elephants, camels, cats, goats, canaries, bears, a baboon, a springbok, a golden eagle, a fox, rabbits, chickens and even glow-worms all risked their lives.
Flo's story resonates with many of the true tales from the First World War. Sergeant Stubby, an American Pit Bull Terrier, was probably the most famous war dog. Stubby was found as a stray and smuggled to France during World War One by American troops. The dog's heroic acts include participating in 17 battles, four offenses, and improving troop morale. He also used his keen senses to warn his unit of poison-gas attacks, incoming artillery fire, and to locate downed soldiers on the battlefield (they were also put to good use when he sniffed out and apprehended a German spy lurking in the trenches).
Another Sergeant, a donkey known as Jimmy 'The Sergeant' saved countless soldiers' lives on the battlefield and was later awarded the Dickin Medal for bravery, the highest military honour for an animal.
Flo of the Somme Reader Reviews
From a very young age kids love to read and share books and so in addition to our Lovereading expert opinion some of our Lovereading4kids Reader Review Panel were also lucky enough to read and review this title. You can read their full reviews by clicking here.
Cassandra Butler, age 6 - 'I really liked this story as it shows how brave the animals were during the war.'

Cassandra's Mum - 'This book is just amazing as it gives a different perspective on the war that is appropriate for younger children. My daughter loved the bit where Flo gets home safely.'

Miranda and Sabina Beinart-Smith, age 9 and 7 - 'We really liked this book because it had really pretty and detailed illustrations and a beautiful, moving story to go with it.'
Romilly Dally-Fitzsimons, age 8 - 'This is a beautiful book that tells the story of a dog called Flo during the First World War.'

Isabel, age 8 - 'Lovely pictures and an interesting subject.'

James McNichol, age 5 - 'A truly wonderful children's book...The rhythmical poetry was brilliant and the illustrations are just fabulous.'
Hermione Chaytors, age 6 - 'Flo is incredible! I loved the rhyming of the words but most of all I loved Flo because she was such a good helper and she looks just like my Border Collie dog who is called Flossie!'
Ava Townsend, age 5 - 'This story is about a special dog called Flo. The book has amazing pictures which tell lots of separate stories.'
Robert Anderson, age 5 and his mum - 'A wonderful, thoughtful picture book which sensitively introduces the subject of the Great War.'
Phoenix, age 7 - 'Flo Of The Somme is an AMAZING poem book with beautiful illustration throughout.'
Ellie Limbert, age 5 - 'I enjoyed it and would recommend it to my friends. I also think it would be good to talk about and read in school.'
Flo of the Somme Press Reviews
Praise for Where The Poppies Now Grow
"... a poignant yet hopeful story of how friendship endures the hardest of times and provides an accessible route into considering the First World War." Carolyn Swain - The English Association
"...children will never look at poppies in the same way again." Paul Reed - Military Historian
"...a powerful and beautifully written poem, superbly illustrated, one which touches our hearts." Gervase Phinn - Bestselling Author
"...a book that reflects the lasting importance of both friendship and place and how they can help to heal the tragedy of war." Julia Eccleshare MBE - Lovereading 4 kids
Praise For The Christmas Truce
"Hilary Robinson and Martin Impey beautifully weave poetry and illustration to retell the poignant story of The Christmas Truce." Seven Stories - National Centre for Children's Books
"...splendidly retold and beautifully illustrated." Robin Schäfer - Military Historian (Germany)
"This truly is a brilliant book with such a positive message of peace emerging from such a terrible and tragic conflict." Readitdaddy.blogspot.co.uk
"...'The Christmas Truce' is a delightful rhyme about the First World War...Both books highlight the human qualities that all people share, despite the tragedy and destruction associated with combat." The Western Front Association
If you loved this, you might like these...