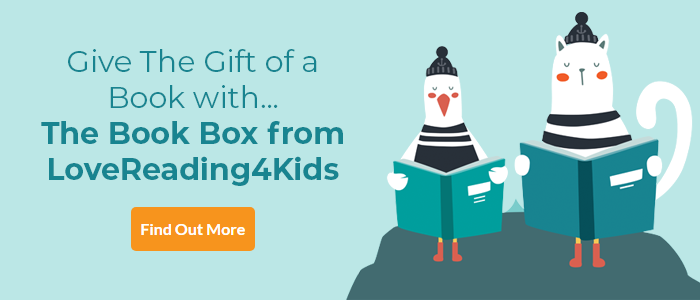 Orbiting Jupiter Review
Shortlisted for the UKLA 2017 Book Award Before meeting his new foster brother, Jack understands what he and his family are 'getting into'. Fourteen-year-old Joseph almost killed a teacher, and he has a three-month-old daughter, Jupiter, whom he's never seen. But from the outset, when Joseph storms off the school bus and Jack joins him on the freezing two mile walk, we know he's found a friend and ally. We know Jack 'has his back'.
At first Joseph won't be touched, barely speaks and is nervous of milking the cows on Jack's farm but, as Jack comments, "you can tell all you need to know about someone from the way cows are around him", and the cows love Joseph. Slowly-slowly, Joseph opens up and begins to smile - Jack counts each one of them – but he's haunted by memories of the girl he loved, Jupiter's mother, and by her tragic death. Joseph can't get Jupiter out of his mind either, and so his nightly sky-search for her planetary namesake becomes a heartrending real-world search; he has to find his baby daughter.
While further loss lies ahead, this is, ultimately, a remarkable read-in-one-sitting story of friendship, love and the glow of hope that comes from second chances and new life. Joseph's tragic tale will break your heart, but the tenderness that flows from this flawlessly compact novel will also piece it back together. ~ Joanne Owen
Orbiting Jupiter Synopsis
This is a heartbreaking story, narrated by twelve-year-old Jack, whose family is caring for fourteen-year-old Joseph. Joseph is misunderstood. He was incarcerated for trying to kill a teacher. Or so the rumours say. But Jack and his family see something others in town don't want to. What's more, Joseph has a daughter he's never seen. The two boys go on a journey through the bitter Maine winter to help Joseph find his baby - no matter the cost.
Orbiting Jupiter Press Reviews
'Schmidt writes with an elegant simplicity in this paean to the power of love' Kirkus, starred review
'This is Schmidt at his most heartbreaking' -- Best Books of 2015 Publishers Weekly
'In his welcome style of brief beautiful breaths, Gary Schmidt has crafted another moving story' Bookbug
Schmidt provokes tears, despite his underplayed prose, with a tone and directness reminiscent of John Steinbeck. -- Nicolette Jones Sunday Times, Children's Book of the Week
Schmidt writes with an elegant simplicity in this paean to the power of love Kirkus, starred review
A YA novella about love and friendship and loyalty... be prepared to be moved -- Martin Chilton Telegraph, The best young adult books of 2016
Beautiful, tragic and heartbreaking Guardian, The Best New Children's Books
Schmidt uses beautifully sparse language to tell a big story... This is a punchy and emotional book which will draw you in then spit you out crying at the end. Scotsman
If you loved this, you might like these...