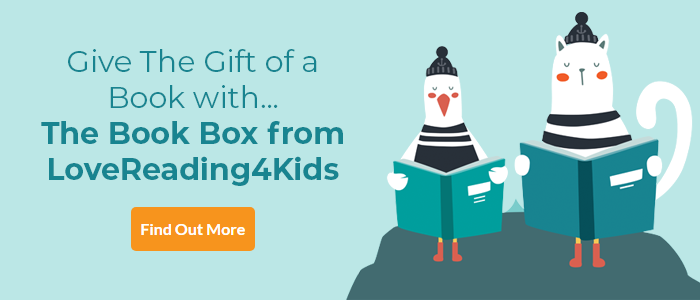 Little Bits of Sky Review
A beautifully characterised and engaging story about chidren going through the care system during the Thatcher years, and how friendship and sibling relationships sustained them through growing up and finding a home
Shortlisted for the Branford Boase Award 2017 | Shortlisted for the UKLA 2017 Book Award
This moving story of looked-after children describes the difficulties they face, but is nonetheless uplifting. Ira and her little brother Zac live in Skilly House, what Tracy Beaker would call a dumping ground. There are things they like about it including the staff, kindly Hortense and Silas who was in care himself, though not stern Mrs Clark. They love the garden, with its huge tree. Carved into the trunk is a name, Glenda Hyacinth, 1947. Ira decides Glenda must be a ghost (the story is set in the late 1980s) and imagines she sees her playing in the garden. Holiday visits to a lady in the country lead to a permanent home, but Ira is sad to leave Skilly House, especially as by then she's learned something surprising about Glenda. Children will be caught up in Ira and Zac's story from the first page, and will understand them perfectly by the last.
Subtle and beautifully told this will appeal to readers who have enjoyed The Illustrated Mum by Jacqueline Wilson.
Other Info
A Piece of Passion from the Editor : "This is the only time a book has ever made me sob in a hairdressers. The voice is so strong and so immediate, I couldn't stop reading. It gave me that tingly 'we must have this' feeling which was why I sent it to everyone else at Nosy Crow immediately. And I started reading it to my ten-year-old, who loved it too, and finished it on his own. It's a very special book."
The Branford Boase Award Judges' Comments - 'well-constructed and full of emotional intelligence'; 'interesting: a quiet, unconventional story in an ambitious form'; 'beautifully described relationships and characters you remember'.
Little Bits of Sky Synopsis
It's 1987 and Ira and Zac are being uprooted once again, this time to Skilly House, a home for social care children. Their lives over the next few years are beautifully realised amongst the antipathy of the authorities, the drama of the poll tax riots and the moments of peace and hope Ira finds at Skilly and further afield. This is memorable and moving tale about growing up, making friends and finding a home.
Little Bits of Sky Reader Reviews
Kids love to read and so in addition to our Lovereading expert opinion some of our Lovereading4kids Reader Review Panel were also lucky enough to read and review this title. You can read their full reviews by clicking here.
Olivia Arnold, age 11 - 'This book was amazing (with a capital A)! Definitely unique. Somehow you come to like all the characters you meet; bringing out a brilliant story line.'
Sam Harper, age 11 - 'A happy, sad and very positive book with unexpected twists. I'm really glad I've read Little Bits of Sky.'
Jane Emmins, age 11 - 'This book was different to others I have read because of Durrant's perfect way of describing the characters and the moving moments in the story that touched my heart.'
Cally Evans, age 10, Thomas Cowley School - 'I would recommend this book to readers who like life stories and finding the silver lining of every cloud.'
Olivia Armstrong, age 12 - 'When Ira was 10 and Zach was 8 they moved to a new care home called Skilly. This is where their adventure begins.'
Elizabeth Wood, age 12 - 'This book made me keep reading to find out what happened next. A feel good read.'
Iris Akidil, age 10 - 'This book took me into a different world full of emotion and it made me think a lot.'
Sue Wilsher - 'beautifully written, with very convincing, appealing characters, 'Little Bits of Sky' is an absolute must read.'
Heather Greenan, age 12- 'BEST BOOK I HAVE READ IN AGES!...Even though it was sad in parts I still loved the story and it was really believable.'
Iris Pritchard-Williams, age 9 - 'This story is about two orphans that go to live in a house called Skilly House, the story is quite sad ... but it is also really happy at the end, you will probably cry at some point'
Charlie (Iris' Mum) - 'I also read this book, just to make it sure it wasn't too harrowing for a 9 year old, and I can confirm that it is a wonderful book for a 9 year old, my little girl really enjoyed it, as did I.'
Christian, age 10 - 'I find this book very imaginative and exciting because there is a lot of drama and is very realistic.'
If you loved this, you might like these...