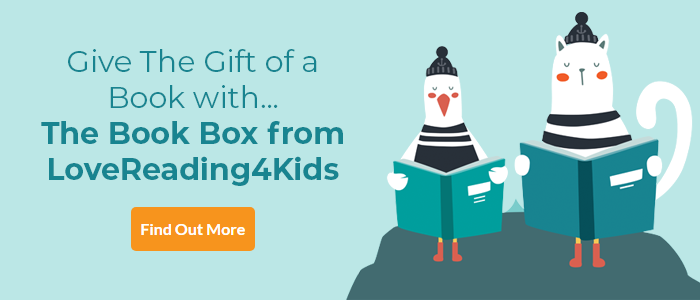 The Haunting of Jessop Rise Review
Historical haunting | Eerie intrigue | Sinister secrets
September 2016 Book of the Month
Chilling historical novel in which an orphan becomes entangled in a web of supernatural goings-on and family secrets.
It's 1853 and, following the death of his father, William's Uncle Seth offers to take him in, so he walks the eighty miles to Seth's cliff top mansion in North Wales, land of his deceased father. While William tries to settle into these unfamiliar, unfriendly circumstances (his uncle is arrogant, ill-humoured and makes William work as a valet to his stepson, Toby), he witnesses a series of unsettling occurrences - the sound of a woman sobbing for help, the sight of a cloaked figure near the cliffs, words written in frost on his window. Could these haunting happenings be the work of the Hag of the Mist, as claimed by Rhiannon, the superstitious scullery maid? William is unconvinced, but the home truths turn out to be even more terrifying than local folklore.
Alongside the thrilling unfolding of the mystery, this truly gripping tale also features a strong strand about seeing the good in people and acting nobly. Perceptive, good-natured and empathetic, William is a character you really do root for (he even finds it in his heart to understand how Toby came to be such an idle brat, and he even risks his own life to protect him), and his action-packed story would surely make an enthralling screen adaptation.
The Haunting of Jessop Rise Synopsis
Alone and penniless after his father is killed in a cotton mill accident, fourteen-year-old William faces the rest of his childhood in a brutal workhouse. Then his long-estranged uncle Seth sends for him, and William thinks his fortunes are changing. But arriving at Uncle Seth's grand house in North Wales, Jessop Rise, William encounters a ghostly figure.
It soon becomes clear that the place is haunted by more than just one ghost. But who are the spectral creatures that prowl about the estate? What are they trying to tell William? And what is the dark secret that Uncle Seth has been keeping for so long? As William uncovers the clues, he finds himself caught up in a dark and terrifying mystery.
The Haunting of Jessop Rise Reader Reviews
Teens love to read and so in addition to our Lovereading expert opinion some of our Lovereading4kids Reader Review Panel were also lucky enough to read and review this title. You can read their full reviews by clicking here.
Eloise Mae Clarkson, age 14 - 'I loved the characters and the way they interacted with each other.'

Khadijah Ahmed, age 20 - 'Welsh mythology combines with universal spooks in this atmospheric tale filled with mystery and danger.'

Emily Price, age 13 - 'There's not been one point in the book that I haven't been on the edge of my seat with. I really recommend this book from the 12+.'

Edel Waugh - 'This is the perfect read for those who like mystery, eerie settings and a main character who has a good dose of curiosity. Loved this!'

Mariam Ahmed - 'I think this book is so well rounded - plot, great; characters, great; writing, great.'

Sophia Ufton - 'This was a story that I could not put down. I needed to read all the way to the end to find out what happened.... and it was amazing!'

Rebekah Marsh, age 13 - 'I am usually not one for ghost stories; however, the Haunting of Jessop Rise is written in such a unique, thrilling way that I devoured it in one sitting. Simply magnificent.'

Beth Armstrong-Harris - 'Set on a desolate cliff top in Wales amid hauntingly misty weather, this is a ghost story sure to be enjoyed by those 12 plus.'

Olivia, age 13 - 'This book wasn't for me sadly.'
Felicity Kerswell - 'This book is wonderful. The way the author wrote this book made it mysterious and you never know what will happen next.'
The Haunting of Jessop Rise Press Reviews
Praise for The Piper:
'Wonderfully twisty chiller that's sure to make you want to keep all of the lights on' Scotsman
'The best spine-tingling, atmospheric tale that I've read for some time. Warning: be prepared to be up all night.' Mr Ripley's Enchanted Books
'Totally creepy and completely brilliant' Askews & Holts Library Service
Praise for Mr Sparks:
'This is dark-hearted fun, macabre mischief and seriously spooky storytelling.' Scotsman
'This will certainly send shivers down the spine.' Andrea Reece, Lovereading
If you loved this, you might like these...