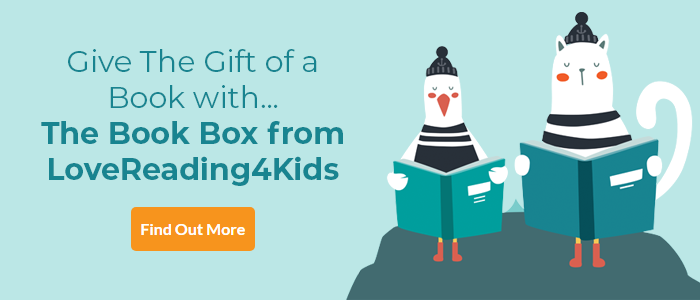 LoveReading View on Saint Death
Shortlisted for the CILIP Carnegie Medal 2018 | In a Nutshell: Gangs dice with death under the gaze of Mexican folk saint.
A thought-fuelling thriller set in a gang-run neighbourhood near the border of Mexico and El Norte (America). The writing is poetically punchy. Exquisitely formed sentences are fired-off in smarting succession, and the juxtaposition of contemporary totems like Burger King buildings with the likes of folk saint shrines is smartly done. This is a richly layered novel in which important socio-political issues (gangs, poverty, corruption, migration, social divisions and dissonance) are made potently real through Arturo and Faustino's predicaments. And alongside the enlightening Mexico-specific context, there's much that is universal: friendship, loyalty, and searching for a sense of purpose. As paternal figure Siggy tells Arturo, "You just have to find out what it is you're looking for." Pacey and passionate, this truly exceptional book tells a tale that truly needs to be heard. ~ Joanne Owen
Saint Death Synopsis
Arturo lives in poverty-stricken Anapra, where opportunities are as scarce as running water and electricity, which is why many kids find themselves entrapped by dangerous gangs. This is exactly the situation Arturo's childhood friend Faustino is in when he turns up after using some of the $20,000 his boss asked him to look after. He was looking for a way out, to flee to El Norte, but now he's as good as dead and begs Arturo to earn the cash back in a card game. On their way to the game, Faustino insists they make an offering to Santa Muerte, Saint Death. Arturo is sceptical, but when Faustino swears that she's previously helped him, he lights a candle. While luck is initially on Arturo's side, he begins to lose his nerve - and his winnings - when Faustino's boss turns up. Might there still be a way to recoup the cash before Faustino's thirty-six-hour deadline is up? And, Arturo wonders, what price will be paid for trying to cheat Santa Muerte?
Saint Death Press Reviews
...a very powerful book [...] I believe it will easily raise awareness and inspire empathy because Arturo's story is so tragic. [...] The book clearly describes the calamities that migrants like Fastino's family face as they transit through Mexico on their way north from Central America. -- Tilly Lavenas Amnesty International's Country Coordinator for Mexico
Most similar in tone to Revolver, this is an incredibly powerful thriller, tautly written and timely, exploring a world of drug lords and gang warfare, migration and capitalism, and what it means to live in poverty. -- Fiona Noble The Bookseller
This promises to be a cracking read which could hardly be more poignant right now Carabas It's beautifully-written with a real sense of atmosphere, menace and tension The Bookbag
I really enjoyed Marcus Sedgwick's strange and intriguing tale, told in rhythmical and compelling prose - David Almond
If you loved this, you might like these...