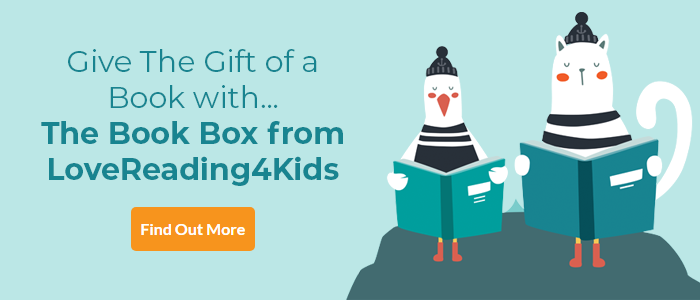 Gone Wild Review
In a Nutshell: Battles | Humour | Music | Third hard-hitting book in the hit Rock War series about a Battle of the Bands showdown, by the bestselling author of CHERUB. Rock Wars is now at the halfway mark and only six bands remain. After "near financial collapse" following the contestants' "outrageous behaviour" and subsequent withdrawal of a sponsor, the show now has a brand new backer and has "risen Phoenix-like to become the most watched reality show on British telly". But there's plenty of music to face offstage as well as on. With one foot still in the school of hard knocks, and the other in hard rock heaven, singer Summer has to get herself back on track after being hit by a motorbike. And cocky Theo's spending more time mixing with (and winding up) moviemakers at film premieres, and Premier League players at nightclubs than at the mixing desk. And then there's the shady matter of an undercover investigation, which just goes to show that ambition and fame comes at a cost.
With its heady mix of glamour and grit, and a cast of characters who run the gamut from smart, self-aware cynics to easily led-astrays, this is a seriously addictive read. Put on your finest threads and dive into the mosh pit of a plot that has more pace than a speed metal B-side! ~ Joanne Owen
Gone Wild Synopsis
The Rock War TV show is the most-watched reality show on British telly, and it's only halfway through. Jay, Summer, Dylan and their bands have all made it past the tough Boot Camp stage, into Battle Zone. The last six bands will fight it out until the season's finale, live on Christmas Eve. But it's not all about the music. Summer was hit by a motorbike at the end of Boot Camp. Jay's brother Theo can't keep out of trouble - or out of handcuffs. And Dylan, the outsider, is investigating corruption within the workings of the competition itself. They've got everything to play for...
The dramatic third book in the explosive new series from Robert Muchamore, author of CHERUB.
Gone Wild Reader Reviews
Kids love to read and so in addition to our Lovereading4kids expert opinion above, some of our Lovereading4kids Reader Review Panel members were also lucky enough to read and review Rock War, the first in the series. You can read their full reviews by clicking here.
Dylan Sweet, age 13 - 'An ingenious idea from a great author. Amazing! I rate it an enjoyable 5 star.'
Eloise Mae Clarkson, age 14 - 'I really enjoyed this book and how you got to learn about each of the characters. I would rate this book five out of five stars.'
Emily Kirby, age 12 - 'Rock War is a great book and I would happily recommend it but not to younger readers due to the swearing and violence.'
Holly Carver, age 13 - 'I really enjoyed this book.'
Anastasia Abdian, age 12 - 'Full of humour it is a great book that anyone 12+ should read.'
Jamie Bamford, age 12 - 'Rock War by Robert Muchamore is an incredible book that I would rate 8 out of 10. 12+ with some very strong language. I would definitely recommend this book because it's something very different.'
Adam Goodman, age 13 - 'A great introduction to the series, which gripped me immediately. I would highly recommend it as it is a great read!'
Alice, age 12 - 'Rock war is the biggest competition for bands all around the country. The best bands will get selected and then they will battle it out on TV to find the ultimate winner...I would recommend this book as it is gripping and exciting.'
Jenna Welch, age 12 - 'I absolutely loved this book and that it was so funny.'
Ben Thorpe, age 12 - 'Rock War is a brilliant book about teenagers making Rock music and I would thoroughly recommend it to anyone over 12. It was a gripping read and will be a brilliant series!'
Cesca Anderson - 'Rock War is a funny, witty and dramatic, easy teenage read. It had me laughing out loud on many occasions and the simple but gripping storyline made it difficult to put down.'
Gone Wild Press Reviews
Pacy writing, punchy dialogue and a gripping plot, it's got it all. Daily Express
Crackling tension and high-octane drama. Daily Mail
Punchy, exciting, glamorous and, what's more, you'll completely wish it was true. Sunday Express

Robert Muchamore's Rock War series is gritty, exciting and just the ticket for teens Express.co.uk
Boot Camp is a fast, hard-hitting novel with a unique style of narrative Dorset Echo
Boot Camp is a fast, hard-hitting novel that includes Muchamore's unique style of narrative Briport News.co.uk
If you loved this, you might like these...