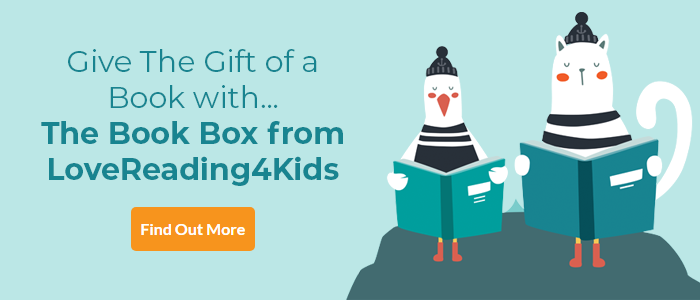 The Midnight Gang Review
Comedy capers on the NHS from everyone's favourite storyteller!
One of our Books of the Year 2016 | November 2016 Book of the Month |
The spirit of Roald Dahl lives on in David Walliams, and Dahl's influence is clear to see in The Midnight Gang. Tom is sure that even Matron's warped tyranny and the general misery of the Lord Funt Hospital (surely very top of any NHS 'improvement needed list') is preferable to the torments he endures at his horrible posh school, and he's even more determined to stay on the wards when he comes across the Midnight Gang, who secretly roam the hospital corridors at night making dreams come true! This will be another deserved hit with children: it's funny, exciting, and the pages turn as smoothly as the wheels on the best-oiled hospital trolley. What's more, Walliams explores favourite themes, particularly the exhilarating and liberating power of the imagination, and its ability to utterly transform lives, of young and old alike. A tonic!
Other Info
David Walliams said "It's by far my most ambitious book, dealing with some serious themes in what I hope is an entertaining and amusing way. It tells the story of five children trapped in a hospital ward, who are all longing for adventure."
The Midnight Gang Synopsis
When the clock strikes midnight most children are fast asleep, but for The Midnight Gang the journey is just beginning. This extraordinary story of five children in a wonderfully inventive and eccentric hospital setting promises to take fans from around the globe on an unmissable midnight adventure. A story of friendship, theatre and magic – and of making dreams come true.
The Midnight Gang Press Reviews
Praise for David Walliams:
A pleasure to read. A beguilingly funny, original and thought-provoking tale... hilarious - Amanda Craig, The Times
I absolutely love David Walliams's books. In a few more years they will become classics - Sue Townsend, author of Adrian Mole, Guardian
The new Roald Dahl - Evening Standard
A triumphant mix of wit and warmth - Telegraph Books of the Year
Ridiculously over-the-top and utterly delightful - Spectator
Another triumph for David Walliams. His books are a breath of wonderful fresh air - Sun
David Walliams children's books are now guaranteed bestsellers... watch this fly off the shelves - Daily Mail
Delightfully funny - Metro
If you loved this, you might like these...