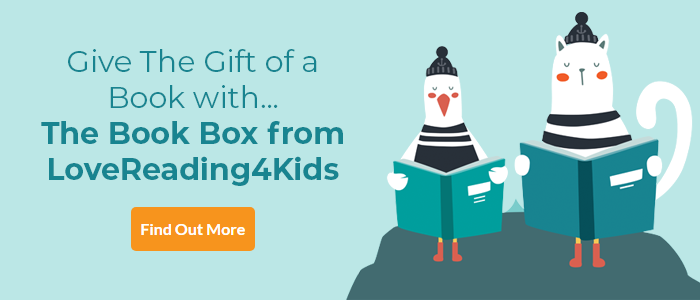 The Girl Who Saved Christmas Review
Get into the Spirit of Christmas! | In a nutshell: Christmas magic and ho-ho-hope | Matt Haigh follows his best-selling A Boy Called Christmas with another festive treat, a brand new story of Father Christmas, his elf and reindeer friends, that is full of magic and has an evergreen message for one and all. Father Christmas is faced with all sorts of problems to overcome if the world's children are going to get their presents, and a lot depends on little Amelia Wishart, the girl whose belief in him used to be so strong it could generate magic. Two adventures unfold, one set in Elfhelm, one in Victorian England, both allowing lots of opportunities for excitement, and laughs too, and held together with the all-encompassing magic of hope. Chris Mould deserves special mention for his glorious illustrations of trolls and villainous humans. One for the Christmas wish list. ~ Andrea Reece
The Girl Who Saved Christmas Synopsis
A journey to the edge of magic.
The next magical book in the festive series, begun with A Boy Called Christmas, from Number One bestselling author Matt Haig. At the end of A Boy Called Christmas, (the story of how a boy named Nikolas grew up to be Father Christmas) eight-year-old Amelia is the first child to wake up on the first ever Christmas Day to find a stocking at the end of her bed filled with parcels. The Girl Who Saved
Christmas begins one year later, when Amelia writes to Father Christmas to ask for him for a very important gift – for her Ma to get better.
If magic has a beginning, can it also have an end? When Amelia wants a wish to come true she knows just the man to ask - Father Christmas. But the magic she wants to believe in is starting to fade, and Father Christmas has more than impossible wishes to worry about. Upset elves, reindeers dropping out of the sky, angry trolls and the chance that Christmas might be cancelled. But Amelia isn't just any ordinary girl. And - as Father Christmas is going to find out - if Christmas is going to be saved, he might not be able to do it alone ...
The Girl Who Saved Christmas Press Reviews
Sweet and wise, like its predecessor…made to be read aloud - preferably to a child on Christmas Eve - but failing that, to someone you love, on a dark night, with wine. – Joanne
Praise for A Boy Called Christmas:
Terrific ... An instant classic GUARDIAN

A glorious mix of fairytale, folklore and fun FRANCESCA SIMON

Read it! SUNDAY TIMES
The most evergreen, immortal Christmas story to be published for decades STEPHEN FRY
The Christmas book of the year THE SUN
A new festive classic. Funny, sad and brilliant. It turns out we only knew half the story SIMON MAYO
If you loved this, you might like these...