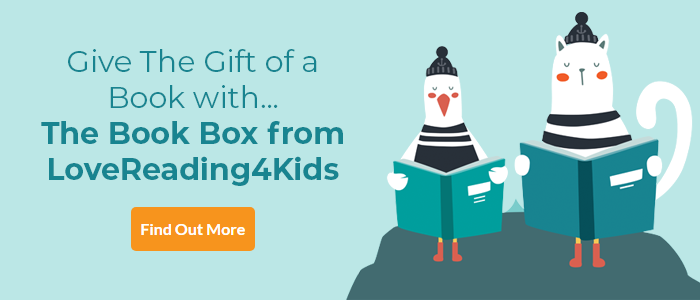 LoveReading View on The Hate u Give
In a Nutshell: Fighting for Justice | Black Lives Matter
Awarded the Amnesty CILIP Honour commendation from the Carnegie shortlist 2018 | Shortlisted for the CILIP Carnegie Medal 2018 | One of Our Books of the Year 2017 | Longlisted for the UKLA 2018 Book Award | April 2017 Debut of the Month |
Stunning, vital wake-up call of a novel about racism, social inequality and not giving up told through the eyes of an incredible, unforgettable sixteen-year-old.
Starr straddles two very different worlds. She has one foot in Garden Heights, a rough neighbourhood ruled by gangs, guns and dealers, and the other in an exclusive school with an overwhelmingly wealthy white student population. One night she's at a party when gunshots are fired and Khalil, her friend since childhood, takes her to his car for safety. Khalil is unarmed and poses no threat, but he's shot dead by an officer right in front of her. It will take a lot of courage to speak to the police, and to face the media who choose to highlight that Khalil was a "suspected drug dealer", while omitting to mention that he was unarmed. But, with their neighbourhood under curfew and a tank on the streets, Starr risks going public. Danger escalates as the hearing approaches (and beyond), but Starr isn't about to give up fighting for Khalil, and for what's right.
Alongside the intense struggles and conflicts faced by Starr's family and community, there are some truly heart-melting moments between Starr and her white boyfriend Chris (their shared love of the Fresh Prince of Bel Air is super cute), and also between Starr and her parents. Complex, gripping, stirring and so, so important – I can't recommend this remarkable debut enough.
The Hate u Give Synopsis
Sixteen-year-old Starr lives in two worlds: the poor neighbourhood where she was born and raised and her posh high school in the suburbs. The uneasy balance between them is shattered when Starr is the only witness to the fatal shooting of her unarmed best friend, Khalil, by a police officer. Now what Starr says could destroy her community. It could also get her killed.
Inspired by the Black Lives Matter movement, this is a powerful and gripping YA novel about one girl's struggle for justice.
Movie rights have been sold to Fox, with Amandla Stenberg (The Hunger Games) to star.
The Hate u Give Reader Reviews
Kids love to read and so in addition to the review by one of the Lovereading4kids editorial experts some of our Lovereading4kids Reader Review Panel members were also lucky enough to read and review this title. Click here to read their full reviews.
Humaira, age 18 - 'You'd better believe the hype for this book. The Hate U Give is everything...This book is going to be deemed to be a classic.'
Rose, age 17 - 'The Hate U Give is a modern, relevant young adult book...An inspiring book that showed that every life matters.'
Georgia Walters, age 16 - 'If you read one book this year, make it this one. It's unflinchingly powerful and brave. The narrative is compelling and unforgettable - this book will stay with me for a long time.'
Talia Jacobs, age 15 - 'The Hate U Give is such an interesting book with elements tackling racism, living with poverty, identity, family and school life. I absolutely loved it and really recommend it!'
Jenny Duffy, age 23 - 'Inspired by the Black Lives Matter movement, this is a gripping and powerful read that I think should be essential reading for teenagers.'
Megan Abbott, age 18 - 'Compellingly beautiful. I applaud Angie Thomas for this beautifully crafted young adult novel about what prejudice looks like in the 21st century.'
Izzy Read, age 16 - 'This is the book that YA has been waiting for...'
Abbie Bavister, age 14 - 'A powerful novel about a young girls fight for justice amongst deeply engrained prejudice.'
Rebekah Marsh, age 14 - 'The book touches on racism, love, family and friendship all in a completely amazing storyline with characters that provoke tears, laughter and so many more emotions.'
Khadijah Ahmed - 'The Hate U Give evokes the same feelings sparked from the documentaries and news articles about police brutality: anger, incredulity, heartbreak, despair. And yet, somehow, hope in the light at the end of the tunnel.'
The Hate u Give Press Reviews
Angie Thomas has written a stunning, brilliant, gut-wrenching novel that will be remembered as a classic of our time... even if you don't love books you are going to love this book. John Green
Though Thomas's story is heartbreakingly topical, its greatest strength is in its authentic depiction of a teenage girl, her loving family, and her attempts to reconcile what she knows to be true about their lives with the way those lives are depicted-and completely undervalued-by society at large. Publisher's Weekly (starred review)
Beautifully written in Starr's authentic first-person voice, this is a marvel of verisimilitude as it insightfully examines two worlds in collision. An inarguably important book that demands the widest possible readership. Booklist (starred review)
Thomas cuts to the heart of the matter for Starr and for so many like her, laying bare the systemic racism that undergirds her world, and she does so honestly and inescapably, balancing heartbreak and humor. With smooth but powerful prose delivered in Starr's natural, emphatic voice, finely nuanced characters, and intricate and realistic relationship dynamics, this novel will have readers rooting for Starr and opening their hearts to her friends and family. This story is necessary. This story is important. Kirkus (starred review)
The Hate U Give is tragically timely, hard-hitting, and an ultimate prayer for change. Don't look away from this searing battle for justice. Rally with Starr. Adam Silvera, New York Times bestselling author of More Happy Than Not
If you loved this, you might like these...