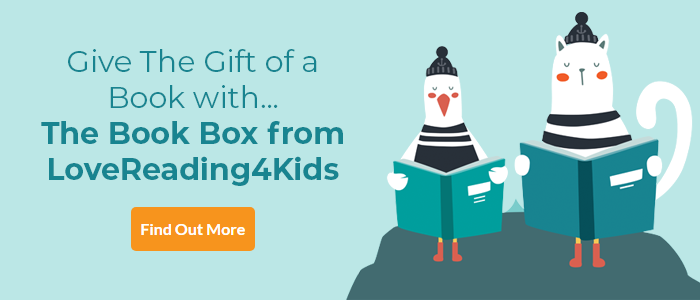 The Street Beneath My Feet Review
Shortlisted for the UKLA 2018 Book Award
Detailed, ingenious and graphically beautiful this information book opens, as the best do, with an invitation to young readers to stop and wonder as they're asked to think about what is going on beneath their feet. No ordinary book but a fold-out poster in book form, opening out the pages reveals a huge vertical panorama that takes us down through the different layers and right into the very core of the Earth. Friendly but information-rich text explains the features of the different layers, from the pipes and wires that support our civilisation to old bones, underground rivers, coal mines. The reverse side of the poster takes up back up through the magma, then seams of minerals, limestone, fossils and finally back into the light, this time countryside rather than city street. This beautiful book will expand readers' knowledge and understanding and inspire them to think more about our planet.
The Street Beneath My Feet Synopsis
This double-sided foldout book takes you on a fascinating journey deep underground. One side of the foldout shows the ground beneath the city, whilst the reverse side shows the ground beneath the countryside. The underground scenes include tunnels and pipes, creatures' burrows, layers of rock and the planet's molten core, and run seamlessly into the next.
Mixing urban and rural settings, covering subjects such as geology, archaeology and natural history, The Street Beneath My Feetoffers children the opportunity to explore their world through a detailed learning experience. And its fold-out, 'laperello' style, which extends to 2.5 metres in length, is ideal for spreading out on the floor to pore over for hours.
The Street Beneath My Feet Press Reviews
'Takes readers on a journey to the centre of the earth, layer by layer, it's imaginatively conceived for budding geologists aged six and above' * New Statesman *
'An extraordinary unfolding book to take young geologists to the Earth's core and back again, with richly enticing illustrations.' * Metro *
'A fascinating journey introducing children to physical geography...jammed-packed with details and facts' * Armadillo * 'This gorgeous fold-out book takes us deep below ground, to discover all the different layers under the surface' * The Week Junior *
'A double-sided fold-out book that delves underground to reveal everything that happens beneath our feet, both in the city and the countryside. Playful, informative and with fabulous illustrations by Zommer.' * Huffington Post *
'This ingeniously designed and expanding book uncovers facts and knowledge about the earth, layer by layer.' * The Guardian *'
If you loved this, you might like these...