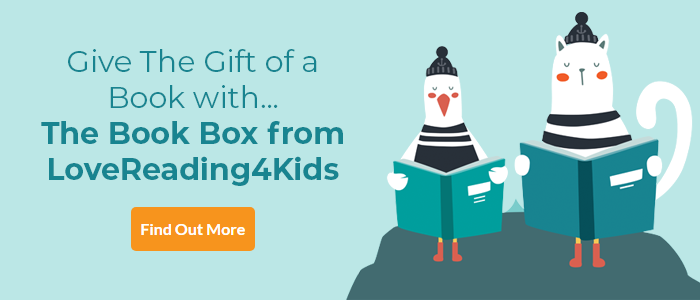 Paddington's Finest Hour Review
In a nutshell: one of our national treasures back and on splendid form
There are seven brand new Paddington stories in this lovely collection and the little bear is the same lovable character he's ever been - well meaning, inquisitive, innocent, responsible for comical misunderstandings and mishaps wherever he goes. Paddington appears in a TV cookery show and the settings for the new stories are right up to date but the language is of another age - 'I should cocoa' says Mr Brown – and gives the stories a particular charm. At a time when we need these values more than ever, Michael Bond continues to champion tolerance and openness – we're reminded that Paddington is an immigrant on the second page of the first story. 'Bears may come and bears may go, but there's only one Paddington' says Judy. Hear, hear. Readers looking for modern day stories in the same vein should look at Clara Vulliamy and Polly Faber's Mango and Bambang series or The Bolds by Julian Clary and David Roberts.
Paddington's Finest Hour Synopsis
Hurrying forward, he held out a welcoming hand. Sir Percival Rushmoor, he said. I'm invigilating. I'm sorry to hear that, Sir Percival, said Paddington. I hope you feel better very soon.
Paddington always finds himself in unusual situations so it is no surprise when he has a run-in with the police, appears in a TV cookery show, and gives one of his hard stares to a hypnotist!
Paddington's profile sky-rocketed when the Paddington movie hit cinemas in 2014 (StudioCanal, director Paul King and producer David Heyman). The film starred Nicole Kidman, Hugh Bonneville, Julie Waters and Peter Capaldi, with Ben Whishaw as the voice of Paddington, and hit Number 1 in the UK Box Office, and was also nominated for two BAFTAs.
Find out more about the books, movies and the history of Paddington Bear at www.paddington.com and Paddington tweets @paddingtonbear.
Paddington's Finest Hour Press Reviews
Praise for Love From Paddington:
...a jolly ride through the best of the Paddington tales The Times
...a delightful collection... Sunday Express
Praise for the Paddington series: 'I've always had great respect for Paddington...He is a British institution. Stephen Fry
'Paddington has joined Pooh as one of the great bears of English children's literature.' The Teacher
'Michael Bond's accident-prone bear...has become one of the most enduring of children's characters.' The Bookseller
If you loved this, you might like these...