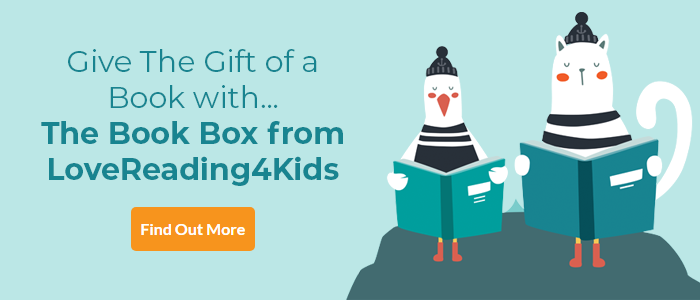 Blood Red Road Review
Winner of the 2011 Costa Children's Book Award.
The story's searing pace, its spare style, the excitement of its fabulously damaged world, its unforgettably vivid characters, its violent action and glorious love story make this a truly sensatonal YA debut novel.
Much of the author's inspiration came from the epic movies she grew up with, from Gone with the Wind to The Searchers to The Wizard of Oz. The novel has been optioned by Ridley Scott and screenwriter Jack Thorne is in the process of adapting it for film.
Moira Young says: "To be shortlisted with such experienced and acclaimed writers and their excellent books was wonderful. To win the Costa Children's Book Award is amazing. I am immensely gratified that the story and characters I've lived with and cared about for so long seem to speak not only to young people but readers of all ages."
A piece of passion from Marion Lloyd, publisher of Marion Lloyd Books:
"Every publisher dreams of reading the first page of a new submission and instantly knowing they've found something special. I felt that electric shock with Blood Red Road. Moira Young's searing, soaring survival story is arresting from the very first line. It is written in a compelling but very accessible dialect with an extremely distinctive authorial voice. The scope of the plot is epic and the pace is fierce, with unexpected twists. It is incredibly original. I am immensely proud to be publishing Moira Young's astonishing debut novel which will set the summer of 2011 alight."
She adds: "Moira Young is a new writer of phenomenally powerful skills. To have the Costa judges crown her first novel as the winner of the children's book award is simply fabulous."
You can also find out more by visiting the Facebook page for this book - https://www.facebook.com/BloodRedRoadBook
Titles shortlisted for the 2011 Costa Children's Book Award:
Flip - Martyn Bedford
The Unforgotten Coat - Frank Cottrell Boyce
Small Change for Stuart - Lissa Evans
Blood Red Road - Moira Young
MORE NEWS: Moira's publisher Scholastic have created a fabulous free newpaper for teens featuring a variety of their fantastic teen titles. Click here to have a read.
Blood Red Road Synopsis
I ain't afeared of nuthin. Saba's twin is golden. She is his living shadow. He is strong and beautiful. She is scrawny and dark. Nothing will separate them...Raised in isolated Silverlake, Saba is ignorant of the harsh and violent world beyond her home. But when her twin is snatched by black-robed riders, red rage fills her soul. How will Saba find him in a wild, scorching and lawless land? Racing across the cruel dustlands to find him, she can spare no one. Not even the boy who saves her life. She must silence her heart to survive. Blood will spill. Every step of Saba's journey sizzles with danger in this futuristic thriller, which beats with a powerful, red-blooded heart. A shot of pure adrenalin. Exuberant, exciting and charged with emotion...
Blood Red Road Press Reviews
'If a better book for teenagers is published this year, I'll be surprised.' The Times
'Has an elemental power, unfolding across achingly barren landscapes, full of blistering hotwinds and swirling clouds of orange dust.' New York Times
'An astonishing debut novel which had us all hooked from the beginning to the unpredictable end.' The Costa Children's Book Award judges
'Outstanding… think The Hunger Games meets The Road.' - Bookseller
'I absolutely loved reading Blood Red Road… I can't imagine a single reader that won't fall in love with Nero, the perspicacious crow.… Blood Red Road is going to win more than a few followers. And it will deserve them.' - The Book Bag
'Saba is a fantastically written character, she's a strong feisty heroine, with bags of guts and self determination which sees her through this non-stop rumble of hardship and adventure.' - Mr Ripley's Enchanted Books
'Blood Red Road is a fast-paced story filled with adventure, excitement, furious violence and a lustful romance. Young's writing reminded me a little of Tod's voice in The Knife of Never Letting Go, and the strong feisty female character reminded me of Katniss from The Hunger Games. Definitely worth a read!' - Chicklish
'Saba tells us that she "aint't afeared of nuthin", which is lucky, because she faces a fight for survival from the very beginning… Blood Red Road has been compared to The Hunger Games and Cormac McCarthy's The Road. It also reminds me Russell Hoban's Ridley Walker, although the distinctive dialect in which Young writes is much more accessible. Blood Red Road is inventive, intriguing, exciting and definitely worth a read.' - LitBlog
If you loved this, you might like these...