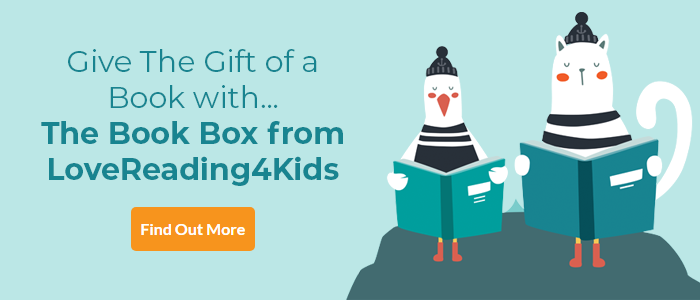 Moonlocket Review
Child-centred adventure where the action runs like clockwork.
May 2017 Book of the Month
Peter Bunzl continues the adventures of the stars of the hugely popular Cogheart in his new adventure which has all the charm and appeal of his debut. Robert is now living with Lily and her father and their household of mechanical friends and helpers, but he misses his father very much, and is still hoping that something will bring his mother back to him. The adventure escalates with the escape from prison of a notorious criminal and there seems to be a link between the thief's target, the beautiful Moonlocket, and Robert. There are more vivid scenes on the ground and in the air, and the characters, both human and mechanical, have real heart. Original, and exciting this is a delight.
Readers will also enjoy Sharon Gosling's steampunk adventure The Diamond Thief.

We've got some great stuff related to this book in our KidsZone.
Head over there and check it out now.
Moonlocket Synopsis
When infamous escapologist Jack Door breaks out from Pentonville Prison, he sets out for the town of Brackenbridge, determined to find his missing treasure - the Moonlocket. But when Lily and Robert unwittingly find themselves caught up in Jack Door's search, they discover that Robert's history holds the secret to the Moonlocket's whereabouts...
Determined to solve the mystery, Lily, Robert and Malkin, set out for London on an adventure full of danger, daring, family secrets and long-buried treasure.
Moonlocket Reader Reviews
Some of our Lovereading4kids Reader Review Panel were lucky enough to read and review the first in the Cogheart series.You can read their full reviews by clicking here.
Isabella Campbell, age 11 - 'Cogheart is an amazing book. From the outset, the characters and the treacherous plots take you on a thrilling, magical journey of adventure and the final twists will leave you spinning.'
Rohan Delamere, age 10 - 'A steampunk fantasy adventure that had me gripped with its brilliantly woven characters and cast of mechanical wonders. An amazing read!'
Erica Motoc, age 10 - 'this book is perfect for children who like drama and moments of tension that make you hold your breath at every written word.'
Iulia Motoc, age 8 - 'The story is full of descriptions.'
Sam Harper, age 11 - 'A really different and exciting adventure full of fantastic creations, twists and turns. I loved it!'
Caitlin Hill, age 9 - 'I loved this book from the start, it was so exciting that I read it really quickly!'
Freddie Barth von Wehrenalp, age 9 - 'Cogheart is an amazing book that I would recommend for anyone aged 8 and over. It is my favourite book I've read this holiday!'
Zoe Basson, age 9 - 'This book swept me away into a world of pure imagination.'
Maia Fuller, age 11- 'I don't think anyone could not like it. It's not a book for girls only, or for boys only, everyone will love it! I would give it 11/10!'
Emily Lonsdale, age 10 - 'Though I found the plot a little slow, I would recommend it if you were looking for something different.'
Charlie Swan, age 10 - 'The book was absolutely brilliant and one of the best I've ever read - a story of sadness, happiness, comedy and adventure - lots of it!'
Louie Mee, age 11 - ' The ending was a huge surprise! I won't spoil it... Go and get this book! It's one of the best I've reviewed so I'd give it 4.5/5.'
Moonlocket Press Reviews
Praise for Cogheart
"A gem of a book" – Katherine Woodfine
"A glittering clockwork treasure" – Piers Torday
"Vivid and gripping" – Kiran Millwood Hargrave
"A steampunky tale of ambition, pursuit and revenge" - The Guardian
"A gripping story" – The Irish Times
If you loved this, you might like these...