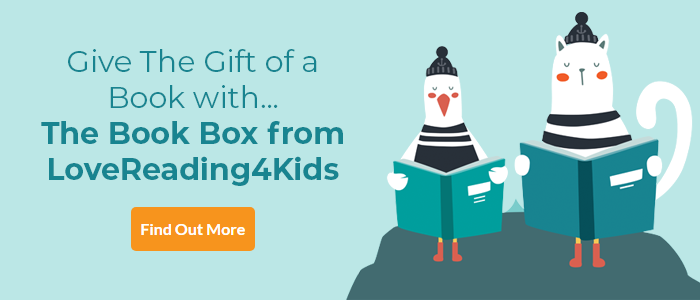 Lord of Shadows Review
Epic fantasy packed with passion and paranormal intrigue
There are dark dangers and dilemmas aplenty in this glamorous, gripping sequel to Lady Midnight, second in The Dark Artifices trilogy.
Part-angel, part-human Shadowhunter Emma Carstairs may have accomplished her mission to avenge her parents' death, but a new dark shadow now looms over her Los Angeles hometown. As a Shadowhunter, she's bound to her parabatai soulmate, Julian Blackthorn. They must fight together, even die together, but to fall in love – as they do – could prove fatal. Yet Emma cannot flee Julian to escape this conflict. They need each other, they need the Black Volume of the Dead, and only a Blackthorn can find it. With the eponymous Lord of Shadows set on annihilating those with Blackthorn blood, the stakes could not be higher as Emma and co. voyage into the Courts of Faerie to find the powerful spell book.
With her fiercely indomitable spirit and razor-sharp tongue, Emma is a brilliantly badass heroine, and the tangled dynamics of her relationships with her co-characters are intoxicatingly compelling. Simmering with tension, and heady with high-stakes action, sequels don't come more satisfying than this.
Lord of Shadows Synopsis
Sunny Los Angeles can be a dark place indeed in Cassandra Clare's Lord of Shadows, the sequel to the #1 New York Times and USA TODAY bestselling Lady Midnight. Lord of Shadows is a Shadowhunters novel.
Emma Carstairs has finally avenged her parents. She thought she'd be at peace. But she is anything but calm. Torn between her desire for her parabatai Julian and her desire to protect him from the brutal consequences of parabatai relationships, she has begun dating his brother, Mark. But Mark has spent the past five years trapped in Faerie; can he ever truly be a Shadowhunter again? And the faerie courts are not silent. The Unseelie King is tired of the Cold Peace, and will no longer concede to the Shadowhunters' demands. Caught between the demands of faerie and the laws of the Clave, Emma, Julian, and Mark must find a way to come together to defend everything they hold dear-before it's too late.
Lord of Shadows Press Reviews
"Clare's ability to tell a fresh new story, while overlapping critical components from her previous series, is worthy of applause…Lady Midnight incorporates the importance of responsibility, the call of justice and the willingness to risk it all for those you love." Daily Mail
Praise for the Mortal Instruments series:
Fans of... Buffy the Vampire Slayer will instantly fall for this series Publishers Weekly
The perfect young adult novel. The tale of a shadowy underworld of elegant half-angel demons hunters in New York is thrilling. It's romantic. The pages fly by. The characters leap off the page and into your heart. I aspire to write like this. And I want to fight like a Shadow Hunter -- CJ Daugherty The Big Issue
Mesmerising, lyrical tale of bright and dark sides of love and desire -- Fiona Noble Bookseller Children's Guide
A thrilling urban fantasy of vampires, warlocks and shapeshifters that fans of Buffy the Vampire Slayer will love to get their teeth into [...] We haven't read such a brilliant mixture of razor-sharp wit and humour and spine tingling fear but above all a terrific page-turning read that will have you saying just one more page, then one more chapter and suddenly you've finished it. Love Reading 4 Kids
The book was easy to get into and thrilling the whole time. First News
If you loved this, you might like these...