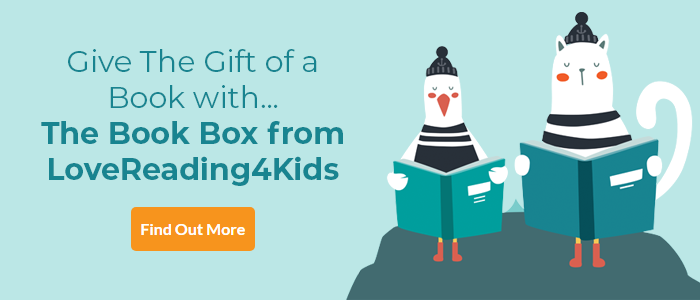 A Story Like the Wind Review
Endorsed by Amnesty International this stunningly illustrated, poignant tale powerfully uses the structure of a traditional fable to illuminate the heartwrending experience of modern refugees
One of Our Books of the Year 2017 | Longlisted for the UKLA 2018 Book Award
A Julia Eccleshare Pick of the Month May 2017 Gill Lewis's A Story Like the Wind, a powerful and lyrical story about contemporary refugees, is fuelled by an ancient tale which tells how throughout history music has crossed barriers and bound people together encouraging them to stand up to oppression and injustice. Rami has nothing but his violin as he sets off on a terrifying journey to try to find safety. Starving and thirsty he takes nothing from his fellow travellers as he has nothing to share. Why did you not sell your violin, they ask? With his violin as an accompaniment Rami swiftly demonstrates why; his inspiring story of freedom from long, long ago unites his fellow refugees and stirs them all to believe in their journey and their hope of a better life.
Other Info
A message from Gill Lewis: 'For me, one of the most poignant images of the refugee crisis is one of a young Syrian playing his violin in front of a barricade of riot police at a border control. It is a powerful image, showing how music can cross barriers of language, intolerance and fear and tell our shared stories of love and loss, and of our hopes and dreams. Music is a universal language. It is the language of the heart. In this story, Rami, a young violinist, tells his fellow travellers an ancient tale about the power of music uniting people to stand up against oppression and speak out against injustice. Rami's story is also one of our time. It belongs to us all. It is a story of freedom. A story like the wind…'
Julia Eccleshare's Picks of the Month for May 2017
The Lotterys Plus One by Emma Donoghue
King of the Sky by Nicoloa Davies
A Story Like the Wind by Gill Lewis
King Coo by Adam Stower
The Tale of Angelino Brown by David Almond
Cinnamon by Neil Gaiman
The Big Bird Spot by Matt Sewell
A Story Like the Wind Synopsis
A beautifully illustrated story of freedom, music, and seeking refuge. A small group of refugees is crowded on to a boat on the sea. They share their stories as the boat travels towards the dream of safety and freedom. One boy, Rami, has brought his violin, and his story of how the violin was invented, and of a stallion that could run like the wind, weaves through the other stories, bringing them all together into a celebration of hope and of the power of music and story.
A very special, beautifully illustrated, fable for all who strive to understand, and to stand together with, those around them. Gill Lewis is the multi-award-winning and best-selling author of novels such as Sky Hawk, White Dolphin, and Scarlet Ibis and A Story Like the Wind is her lyrical and unforgettable response to the refugee crisis, which will linger on in the mind long after reading. Beautiful charcoal illustrations from Jo Weaver give this book a very special feel and make it a perfect gift.
Published in partnership with Amnesty International, with supplementary reading guides.
A Story Like the Wind Press Reviews
'A Story Like the Wind celebrates our common humanity and upholds the human rights values of love, friendship, kindness, home, family, culture and safety.' - Nicky Parker, Publisher, Amnesty International UK
Praise for Gill Lewis's previous books;
'Not many people can set out to explain the backstory of the mineral coltan to children and produce a thrilling adventure story. But vet-turned-author Gill Lewis is a rare talent.' - Lucy Siegle, The Observer Magazine, on Gorilla Dawn
'Gill Lewis has established herself as the principal contemporary writer of animal stories, combining a vet's knowledge of her subject with a novelist's capacity for character and plot.' - Lorna Bradbury, The Daily Telegraph, on Scarlet Ibis
'Lewis cements her position as a major children's writer with a powerful new wildlife novel
about the South-east Asian bear trade. Highly recommended.' - Fiona Noble, The Bookseller, on Moon Bear
'This is a lyrical, engrossing adventure that carries its environmental message lightly' - Nicolette Jones, The Sunday Times, on White Dolphin
'Opens your eyes, touches your heart, and is so engaging it almost turns the pages for you' - - Michael Morpurgo on Sky Hawk

If you loved this, you might like these...