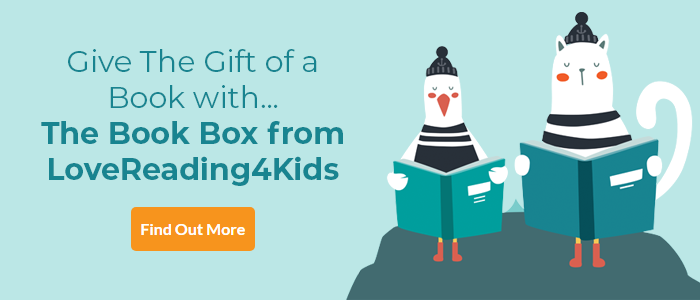 LoveReading View on The Ones That Disappeared
Trafficked children * Friendship and freedom * Sublime transformations
A poignant and poetic novel that gives voice to the oft-forgotten children imperiled to trafficking and slavery. Eleven-year-old Esra, storyteller Miran and six-year-old Isa have been enslaved by a gang. They're locked in a room beneath the house and must tend to The Jungle. "The tattoo on my arm… says I am owned", Esra explains, but she knows a different truth. She knows that no marks on her skin can say who she really is. "One day, I will be free", she resolves even as she's being beaten. There's a chance to escape, but Miran is too injured to do so. "With our souls tied together, we won't ever be apart", he whispers before urging Esra to flee with Isa. While Miran is hospitalised and captured by the police, Esra struggles to keep up her spirits. Then she and Isa form a bond with a "strange" boy named Skeet and together they make a man from the mud of the river. When Riverman takes on a life of his own, he might just lead them to the freedom they've been seeking.
I adored the author's previous novel, the hauntingly moving The Bone Sparrow, and this more than confirms her majestic writing skills, and a style that will surely be adored by fans of David Almond. By turns harrowing, heart-wrenching, and magical, this is an incredibly powerful - and incredibly important - novel.
The Ones That Disappeared Synopsis
Some stories need to be told...A moving, beautifully-written and poignant novel about child trafficking and the search for freedom. Kept by a ruthless gang, three children manage to escape from slavery. But freedom isn't just waiting on the outside. Separated, scared and looking after a small child, Esra will do whatever she can to reunite with her friend Miran, who was captured by the police - the police who she mustn't trust. Hiding in the shadows of the forest, Esra is found by a local boy, a boy with his own story. Together they will create a man out of mud. A man who will come to life and lead them through a dark labyrinth of tunnels until they finally have the courage the step above ground. Until they finally have the courage to speak their story. Until they finally have the courage to be free.
A universally important and pertinant subject matter - the refugee crisis has continued to dominate global media.4.8 million Syrians are refugees, and half of those affected are children. The United Nations state that on average, a child is forced to flee his or her country in the Arab world every minute.
The Ones That Disappeared Press Reviews
Praise for The Bone Sparrow:
'The writing is beautiful and the message of survival and bravery a universal one' The Bookseller
'Think of it as a powerful polemic, yes, but also think of it as a story of the redeeming power of friendship and the vital nature of storytelling' The Bookbag
'Moving and memorable, The Bone Sparrow deserves to be read by all who care about our common humanity' - SF Said, judge of the Guardian Children's Fiction Prize 2016
'... a special book' - Morris Gleitzman, author of the acclaimed Once series
'A contender for the children's book of the year' - The Sunday Times
'Outstanding ... This is an important, heartbreaking book with frequent, unexpected humour, that everyone, whether teenager or adult, should read' - Guardian

If you loved this, you might like these...