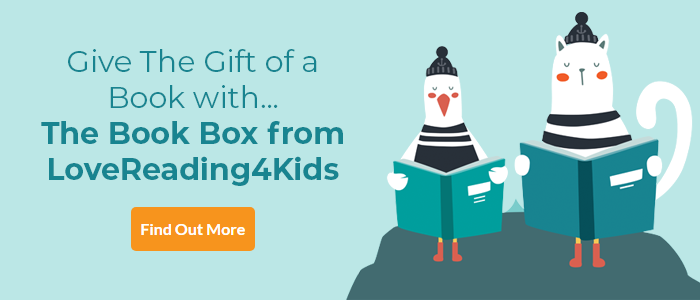 Goodbye, Perfect Review
True friendship tested | Told from the point of view of a friend who is stunned when her best friend runs away with a teacher just before important exams- as the story unfolds it is authentically expressed, and an important topic for today's teens
Fresh-voiced and thought-provoking contemporary YA exploring friendship, trust, messing up and trying to do the right thing in the aftermath of a teen girl going on the run with a teacher.
Fabulously forthright Eden has always been the kind of student teachers "call 'spirited' when they're trying to be nice and 'disruptive' when they're not". The last thing anyone expected was for her level-headed, flute-playing, star student bestie Bonnie to run off with the school music teacher, but that's exactly what happens, right before they're due to sit their GCSES, and Eden is the only one who knows where Bonnie is. She knows this is wrong, that Bonnie should come home, but she's promised not to tell, and she can't betray her friend. Bonnie was the one who made Eden feel at home in a new school when she was placed with a new foster family. Until Bonnie, Eden hadn't had a proper friend. And exploring friendship - how it feels, what it means, the joys, the obligations, the codes of loyalty - is at the heart of this involving novel. No one believes Eden when she says Bonnie hasn't been in touch, but how long can she keep lying? And what price will be paid for her loyalty, when she knows Bonnie is making a massive mistake? Alongside Eden's struggle, understanding why Bonnie left is also thoughtfully explored - the pressures she put on herself to perform at school, the weight of expectation, the fears and doubts that made her more susceptible to grooming, the desire to feel understood.
This novel tackles serious issues head-on, and with tremendous empathy, never shirking from the complexities of both Eden and Bonnie's predicaments. Eden's adoptive parents are a delight, as is her relationship with super-sweet boyfriend, Connor. They're true friends, and the very model of a healthy relationship: loving, supportive and respectful of each other. Sara Bernard has done it again.
Goodbye, Perfect Synopsis
When I was wild, you were steady . . . Now you are wild - what am I? Eden McKinley knows she can't count on much in this world, but she can depend on Bonnie, her solid, steady, straight-A best friend. So it's a bit of a surprise when Bonnie runs away with the boyfriend Eden knows nothing about five days before the start of their GCSEs. Especially when the police arrive on her doorstep and Eden finds out that the boyfriend is actually their music teacher, Mr Cohn. Sworn to secrecy and bound by loyalty, only Eden knows Bonnie's location, and that's the way it has to stay. There's no way she's betraying her best friend. Not even when she's faced with police questioning, suspicious parents and her own growing doubts. As the days pass and things begin to unravel, Eden is forced to question everything she thought she knew about the world, her best friend and herself.
Goodbye, Perfect Reader Reviews
In addition to our Lovereading expert opinion some of our Lovereading4kids Teen/YA Reader Review Panel members were also lucky enough to read and review this title. You can read their full reviews by clicking here.
Emily Conaghan, Yr9-Great Torrington School - 'This book is gripping, funny, intense and overall amazing. I definitely recommend. Big fan of all her novels.'

Humaira Kauser, age 19 - 'Sara Barnard's books just keep getting better and better. Goodbye, Perfect is her best yet.'
Dani, age 26 - 'Sara Barnard is able to capture the voice and experience of a teenager like no other. I felt like I was right there with 16-year-old Eden through the whole ordeal. Wonderful and important.'
Emily Dickson, age 13 - 'Goodbye, Perfect is a fantastic book, great for teenagers, that grips you until the very end.'
Talia Jacobs, age 16 - 'Goodbye, Perfect is a relatively easy read, though with very complex and though-provoking themes and ideas! I loved reading about the different bonds between Eden's adoptive and blood related family.'
Ella Hewitt, age 15 - 'This is a thrilling, heart wrenching, relatable story! I definitely recommend!'
Freya Hudson, age 14 - 'An amazing story about best friends, family, loyalty and love. I couldn't put this book down as it was exciting and I needed to know how it would end.'
Francesca Hughes, age 15 - 'I would definitely read Barnard's books again if she writes more because she writes good young adult novels.'
Zuzanna Jankowska - Great Torrington School - 'I feel it teaches younger readers a lesson and is a unique book due to how the relationship of a younger and older person is viewed from an outside position.'
Goodbye, Perfect Press Reviews
Praise for Sara Barnard:
'Beautiful Broken Things is the book I've been waiting for. It made me want to go and rugby-tackle my best friends and give them a giant hug. It's a beautiful tale of the power and complexities of female friendship' Holly Bourne, author of Am I Normal Yet?
'Beautiful Broken Things is a book that the YA world desperately needs – a book about the beauty, passion and extremities of female friendship' Alice Oseman, author of Solitaire
'Starkly realistic and ultimately uplifting, Beautiful Broken Things is a compelling tale of pain and redemption, growing up and growing together, and finding empowerment and strength in friendship' Catherine Doyle, author of Vendetta
'Stories about female friendships are hard to come by, especially ones with no romance, but Beautiful Broken Things fills that gap in an intensely compelling and passionate way' Lauren James, author of The Next Together
'Barnard has a real talent for honest, flawed characters who you cannot help but fall in love with' Bookseller
'Stunning' Guardian
If you loved this, you might like these...