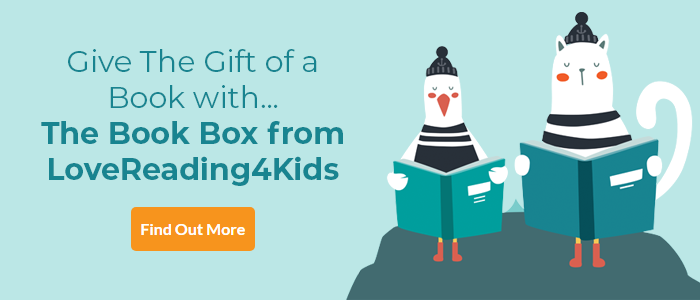 LoveReading View on Children of Blood and Bone
Thrilling fantasy and West African folklore | Powerful debut novel set in a gripping world full of allegory and social commentary - on a foundation of African folklore
March 2018 Debut of the Month |
An exceptional fantastical debut that weaves dark magic, powerful female protagonists and West African folklore into a richly rewarding novel, the first in what promises to be a truly epic trilogy if this opening installment is anything to go by.
There was a time when Orisha was alive with magic but, under the command of a new king, those with magical gifts are now targets, and the fabulously rebellious, outspoken Zélie has been orphaned. Her heritage is of the Reaper Clan. Her mother was able to summon souls, and now Zélie, who has retained her magic, seeks justice for her mother's death. Fuelled by thoughts of "the way her corpse hung from that tree" and "the king who took her away", she's determined to rise, and nothing will stop her. And so Zélie must seize control of her powers and venture forth to fight the crown prince.
Throughout, the world-building and evocation of clan magic is astoundingly detailed, conjured with a vibrant visual sensibility, and Zélie is a one-of-a-kind young woman whose journey exhilarates, astounds and inspires.
Other Info
A message from the author:
Dear Reader,
There are so many things I want to say to you, but the most important is simple: Thank you. Thank you. Thank you.
Children of Blood and Bone is the book of my heart in every way, shape, and form. It holds the magic and adventure that have made me an avid lover of fantasy and storytelling my whole life. It has the
diverse cast I have always wanted to see in my favorite stories, but never got to. But above everything else, this story has my heart because it's given me something to hold onto during very dark chapters in my life. This book was written during a time where I kept turning on the news and seeing stories of unarmed black men and children being shot by the police. I felt afraid and angry and paralyzed and helpless, but this book was the one thing that helped me feel like I could do something about it. I told myself that if just one person could read it and have their hearts or minds changed, then I would've done something meaningful against a problem that often feels so much bigger than myself. And now this book exists and you are reading it.
Thank you. Thank you. Thank you. There are so many things I hope for this story, but I there want to end this letter with all the things I hope it gives you. I hope Children of Blood and Bone brings you an epic fantasy adventure like nothing you've ever experienced. I hope you see a glimpse into my Nigerian heritage and the beautiful cultures and people Africa holds. I hope this story makes you want to pick up a staff and ride on the back of a giant lionnaire. I hope if you've never seen yourself as the hero of a story, this book hanges that. I hope this novel makes you think and feel. I hope it propels you to help those who suffer the fate of the maji in the world around us.But most of all, I hope this book is only the beginning of our adventures together.
Sending my love and appreciation, Tomi.
Children of Blood and Bone Synopsis
Magic can burn, turn tides, light the darkness and bring back the dead. But magic is gone. So one girl must bring it back in the first in a gripping fantasy trilogy.
The most anticipated fantasy of the year, soon to be a major motion picture.
They killed my mother. They took our magic. They tried to bury us. NOW WE RISE.
Zelie remembers when the soil of Orisha hummed with magic. When different clans ruled - Burners igniting flames, Tiders beckoning waves, and Zelie's Reaper mother summoning forth souls. But everything changed the night magic disappeared. Under the orders of a ruthless king, anyone with powers was targeted and killed, leaving Zelie without a mother and her people without hope. Only a few people remain with the power to use magic, and they must remain hidden. Zelie is one such person. Now she has a chance to bring back magic to her people and strike against the monarchy. With the help of a rogue princess, Zelie must learn to harness her powers and outrun the crown prince, who is hell-bent on eradicating magic for good. Danger lurks in Orisha, where strange creatures prowl, and vengeful spirits wait in the waters. Yet the greatest danger may be Zelie herself as she struggles to come to terms with the strength of her magic - and her growing feelings for an enemy.
If you loved this, you might like these...