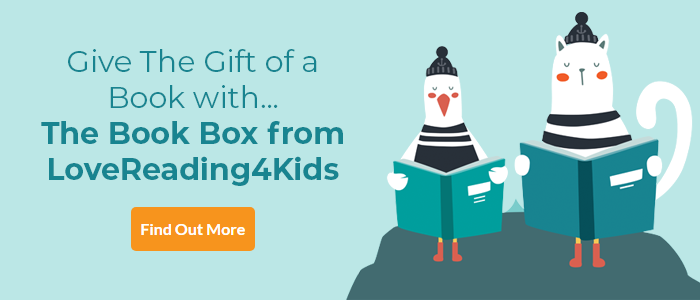 Emily Windsnap and the Falls of Forgotten Island Review
Exciting new adventure for the deservedly popular Emily Windsnap
An idyllic holiday in the sun with her parents and best friends turns into a testing adventure for mer-girl Emily, and she finds herself caught up in an ancient prophecy. As ever, it makes for very exciting reading, Emily's first-person narrative keeping things both immediate and completely recognisable for readers, even if she does swap her legs for a tail when she's in water. What really sets this series apart though is what goes on beneath the surface, and the stories explore themes of tolerance, understanding and identity – all issues that are particularly important for the readership. There's a big surprise at the end of this story, and an unexpected separation, but in true Emily Windsnap style, readers can be reassured that the bonds of friendship are as strong as ever.
Emily Windsnap and the Falls of Forgotten Island Synopsis
Emily Windsnap, an ordinary girl on land and a magical mermaid in water, is overdue a break from excitement - as her exhausted best friend Shona keeps reminding her! So, promising Shona she'll stay free of trouble and just 'swill out' ('chill out' for mermaids), Emily invites her best friend and her boyfriend Aaron along for a relaxing family holiday in the sun . . . But it seems adventure is hot on her heels - and her tail.
Soon, Emily discovers a hidden world beyond the falls of mysterious Forgotten Island - but it's not quite the paradise it seems. With a curse hanging over the island and a catastrophic disaster looming, Emily finds herself suddenly entangled in an ancient Prophecy. She must embark on a dangerous mission to seek the legendary giant the islanders believe will save them all, before it's too late.
But how can Emily save the day when rifts are forming between her and the very people she needs by her side? Must promises always be kept? And what happens when they are broken?
Emily Windsnap and the Falls of Forgotten Island Reader Reviews
In addition to our Lovereading expert opinion some of our Lovereading Kids Reader Review Panel members were also lucky enough to read and review this title. You can read their full reviews by clicking here.
Libby Bridgeman, age 10 - 'This book is so good! It is about a mermaid called Emily Windsnap discovering secrets about the falls of the forgotten island... definitely 5 stars! I love, love, LOVE this book!'
Seren Daly, age 11 - 'This book is an adventure book. I really enjoyed it and I'd like to read the rest of the series.'
Issie Ford, age 10 - 'A swishy tale, about a seemingly normal girl who is also half mermaid! Emily loves adventures, but best friend Shona isn't so keen.'
Evie Aconley, age 11 - 'With a perfect personality you wouldn't expect anything to go wrong! It's hard to get out of the book's reality after a while. You can't say magic isn't real after this!'
Bella, age 10 - 'This book is really fun and exciting. It has mermaids, a giant and Neptune the God of the sea in it.'
Grace Phelan, age 10 - 'I think this book is a very exciting and thrilling book, a true page turner.'
Amina Hassan, age 11 - 'I love, love this book and am so happy to read another book by Liz Kessler...an amazing author who makes everything come to life when I read her books.'
Aoibhe Churcher, age 12 - 'An incredible book!! Filled with action and adventure. You can see that even though Emily has grown, she's still her thrill seeking self! Liz Kessler is an amazing author!!'
Molly, age 9 - Baring School - 'I really enjoyed this book because it is full of adventure and I really wanted to find out what happened.'
Ulfat Choudhury, age 11 - Red Maid's Junior School - 'I loved every single bit about the book and I would recommend it to anyone. If I had to rate this book I would definitely rate it 5 stars as it was the best book I have ever read!'
If you loved this, you might like these...