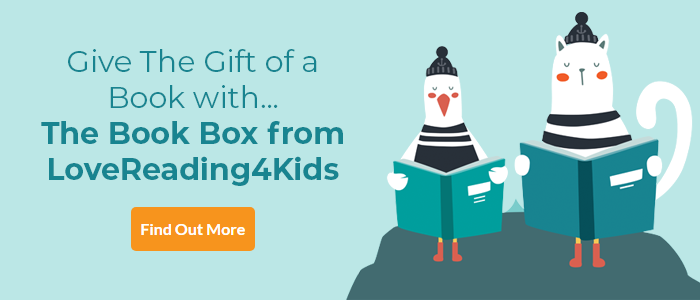 Mud Review
July 2018 Debut of the Month | One of our 2018 Books of the Year
Based on the author's own unconventional upbringing on a Thames Barge, Mud is an unusual and touching roman a clef. Lydia tells her father he is ruining her life when he announces that the family - she has one sister, two brothers and a much loved cat - will be going to live on a boat, and that his girlfriend Kate and her three children will be moving in too. His casual reference to Swallows and Amazons makes her shudder and it's hard to imagine any teenager would enjoy their new life - the boat is leaky and uncomfortable, adults and children alike squabble, and the atmosphere is far from happy. At least Lydia makes a new friend - the fabulous, straight-talking Kay - while other bright spots of life away from home include teenage parties and a burgeoning romance. Events are recounted by Lydia via diary entries, and she is a wonderful storyteller - funny, honest, with a wry self-deprecatory tone that endears her to readers. It's a story that could be very sad - Lydia's father's drinking becomes a real problem and eventually Kate leaves him; but Lydia's quirky stoicism, and descriptions of the love and support of her friends and siblings keep it an uplifting read. This is a great story for teenagers, but would be enjoyed by readers of any age. ~ Andrea Reece

~~~~~~~~~~~~~~~~~~~~~~~~~~~~~~~
As the 1980s dawn, Lydia finds herself caught in a maelstrom of monumental change herself, which she recounts in her unassumingly witty diary. Her mum died three years ago and her dad has remarried Kate, which means she now has a new stepmum, new stepsiblings, and then - horror of horrors – her dad announces that they're all moving to a new home. On a boat. Cue much conflict and upset courtesy of two families trying to get on in ramshackle surroundings, her dad's increasingly worrying behaviour and her big sister flying the nest for Cambridge University.
Lydia's articulation of her grief is deeply moving; those moments that leave her "overwhelmed suddenly by the strangeness of my mother just not existing anymore." Throughout Lydia is a loveable bundle of self-effacing honesty and contemplation, and her astute observations cut to the core: "Everyone has to grow up, don't they? Everyone has to go away one day." As Lydia navigates these swirling new waters, she practices the art of getting on with things and discovers the delights of genuine friendship. Funny, poignant and perfectly-formed, this is a triumph of true-to-life storytelling.
Mud Synopsis
It's 1979, and thirteen-year-old Lydia has no idea how she'll cope when her dad announces that the family has to sell up and move onto a Thames sailing barge in Essex. With his girlfriend. And her three kids. Between trying to keep her clothes dry in a leaky cabin, disastrous hair-dye attempts, awkward encounters with local boys, and coping with her suddenly enormous and troublesome family, Lydia fears she'll sink rather than swim . . .
At turns heartbreaking and uplifting, through Lydia's innocent and perceptive voice we find out that while the mud may stick, the tide can turn - and in unexpected and joyful ways.
Perfect for fans of Louise Rennison, Hilary McKay and Rae Earl.
Mud Press Reviews
Smart and funny. It will tug at your heartstrings -- Dawn O'Porter
The cast is wild and wonderful and I had lots of love for Lydia: what a wistful, fierce narrator. She carries you along, half bemused, half admiring, through her tragi-comic world of teenage kicks. This book is unique. There is nothing quite like it. Mud, glorious Mud! -- Hilary McKay
Mud is a dark comedy of family implosion and Thomas's evocation of wry, romantic adolescence is impeccable. -- Rowan Pelling i News
This brilliant gem of a book is an acutely observed story of the challenges of adolescence, grief and family life. A truly charming, funny and poignant novel for anyone who who has lost a mother, or been a sister. I devoured it. -- Clover Stroud
Mud is a gem of a book, funny and warm and completely heartbreaking -- Catherine Johnson
A smart, funny and often poignant debut The Bookseller
I really enjoyed immersing myself in Mud. Emily Thomas brings us right into the heart of this family. Wonderful. -- Ingrid Selberg, co-author of Girls Can Vlog
What a bitter-sweet, funny, irresistibly beguiling book this is. Emily Thomas's delightfully astringent heroine, Lydia, tells her story in a voice that perfectly mixes teen hurt and outrage with gleams of real tenderness and insight. Heart-wrenching and uplifting, this book deserves to become a classic -- Annie Dalton, author of Angel Academy series
If you loved this, you might like these...