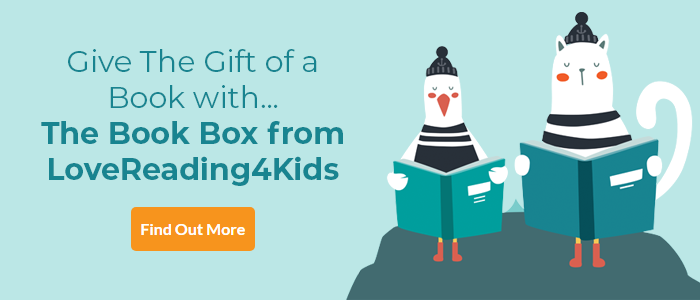 Killer T Review
Slick dystopian thriller set in a genetically engineered near future
September 2018 Book of the Month
From the creator of the mega-selling Cherub series comes the author's first foray into standalone fiction, a killer-concept, Vegas-set page-turner in which a virus threatens to wipe out humanity.
Fourteen-year-old Brit boy Harry is a something of a fish out of water in his Vegas high school. His photojournalist mum died when he was seven, and she's given him "an urge to follow her path", which is why Harry grasps his first big opportunity when there's an explosion at his school and he riskily films the aftermath. As his footage goes viral and starts earning him big bucks, thirteen-year-old Charlie is in the frame for the attack. Described as "low-rent trailer trash" by Harry's friend, she's a science geek with a rough home life and a history of making explosives. Harry sees her as a "beautiful freak", though, and over the course of the next eight years their lives crisscross at a pivotal point in human history. With gene-editing tech developing at a rapid pace, everyone wants in on procedures that can enhance their body and brain. But, with the terrorist-created Killer T virus spreading like wildfire, and a crazily huge ransom demanded for the release of a cure, society is sinking into a hot mess of modified monsters, death and violence, with Charlie and Harry trying to hang on to doing the right thing.
Charlie and Harry are the kind of fully-formed characters whose stories you're desperate to follow. They're complicated, authentically flawed, and the sparky tension between them is tinglingly tangible. This is truly gripping tale, big in scope, big in action and big in emotional impact.
Other Info
A Piece of Passion from Felicity Johnston, Commissioning Editor;
It's always so exciting to see a bestselling author do something different. Killer T has all the hallmarks of Robert's writing - brilliantly observed characters, cool gadgets, corruption, blackmail and suspense - but it will also surprise you. At its heart, Killer T is a love story, set in a world just a few years ahead of our own - but then slowly, slowly, slowly, Robert ups the stakes, until the effects of technology and gene modding become frightening and all too real. It's meticulously crafted, with the energy of CHERUB - and also the sort of satisfying story arc that only a true standalone can provide. Oh, and you'll never look at a wasp the same way again!
Praise from the Publishing Team;
'A thought-provoking, break-neck speed story that I just couldn't put down and that has stayed with me.' Jane Harris, Executive Director - Children's Fiction
'Infected from the very first page. Loved it.' Vincent Kelleher, Head of Digital Sales
'Not only is it brilliant storytelling, introducing characters you totally care about and don't want to lose, but also issues and themes that are troubling, compelling, fascinating and utterly of the moment. Killer T will make every reader stop and think about what's happening in this world and seriously wonder whether we are in control. It will open eyes and engage hearts.' Ruth Logan, Rights Director
Killer T Synopsis
30% dystopia, 30% real life, 20% genetic engineering, 20% love story
She is an unlikely friend, who gets accused of mixing a batch of explosives that blew up a football player. The two of them are drawn together at a time when gene editing technology is starting to explode. Our world is about to change in ways we can barely imagine.
Killer T is a novel about growing up in that world. Harry and Charlie are teenagers whose lives are shaped by a society that's shifting around them. He is a lonely Brit in his first term at a Las Vegas high school. She is an unlikely friend, who gets accused of mixing a batch of explosives that blew up a football player. The two of them are drawn together at a time when gene editing technology is starting to explode. With a lab in the garage anyone can beat cancer, enhance their brain to pass exams, or tweak a few genes for that year-round tan and perfect beach body. But in the wrong hands, cheap gene editing is the most deadly weapon in history. Killer T is a synthetic virus with a ninety per-cent mortality rate, and the terrorists who created it want a billion dollars before they'll release a vaccine. Terrifying. Romantic. Huge in scope. A story for our times.
Killer T Reader Reviews
'Killer T was a brilliantly composed tale of crime, romance and the dangers of technology. Right from the start, I was captivated by the main character, Harry, which made the book even more interesting and fun. I also enjoyed how the story progressed over a few years, instead of just a few days. This made it possible to see the worldwide effects of gene modding and synthetic viruses, as well as obvious changes in attitude for the two main characters. Overall, I thought it was a brilliant book, and maintain the high standard Muchamore works at with his other books.' Dylan, aged 13
Killer T Press Reviews
'CHERUB leads the market for action series.' - The Bookseller
If you loved this, you might like these...