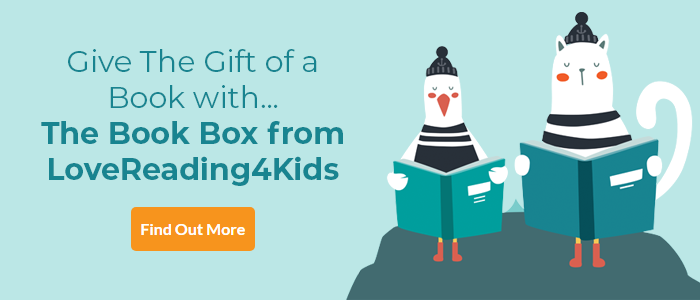 LoveReading View on The Lost Witch
Contemporary teenage life and the supernatural combined in a dark tale of freedom and coercion
One of our 2018 Books of the Year
On the surface, this is a story about a girl who discovers she's a witch, in a world where that is a highly dangerous thing to be. But it's contemporary life that really fascinates Melvin Burgess and this is as much a story of growing up and independence as it is a story of dark magic. It also contains a thoroughly disturbing dissection of coercion and control as central character Bea is manipulated into doing things that cause irrevocable harm to herself and others. The book opens with Bea and her family returning home after a day out. Crossing the moors they run into The Hunt, violent supernatural creatures tracking and attacking other witches. Bea is able to stop them, powerfully summoning help but revealing her supernatural ability at the same time. With the awakening of her witch nature, the world becomes a different place, more beautiful but more frightening as she is surrounded by visions that only she can see. Befriended by other witches she is given a terrible choice: safety and freedom with them means she must leave her own human family for ever. Under pressure from her parents she decides to give up her new powers for a 'normal' life, but is snatched away at the last minute by the wild boy she is beginning to love - is it a rescue, or an abduction? It's typical of Burgess that the book raises so many questions about temptation and individual choice, freedom and responsibility; typical too that the consequences of Bea's decisions are shown to be so painful, and permanent. Powerful, uncompromising reading.
The Lost Witch Synopsis
Bea has started to hear and see things that no one else can - creatures, voices, visions. Then strangers visit Bea and tell her she is different: she has the rare powers of a witch. They warn her she is being hunted. Her parents think she is hallucinating and needs help. All Bea wants to do is get on with her life, and to get closer to Lars, the mysterious young man she has met at the skate park. But her life is in danger, and she must break free. The question is - who can she trust?
Carnegie Medal-winner Melvin Burgess returns with a powerful, thrilling fantasy for young adults about magic, myth and following your instincts.
The Lost Witch Press Reviews
A dark, deep tale of magic and manipulation Deirdre Sullivan, author of Tangleweed and Brine
A fast paced supernatural thriller that was well worth the wait. Askews & Holts Library Services
Myth, magic and following your instincts in a much-anticipated thriller -- Fiona Noble, The Bookseller
Melvin Burgess is one of the founding fathers of modern teen fiction --- Juno Dawson
A Dickens of the future --- Michael Rosen
If you loved this, you might like these...