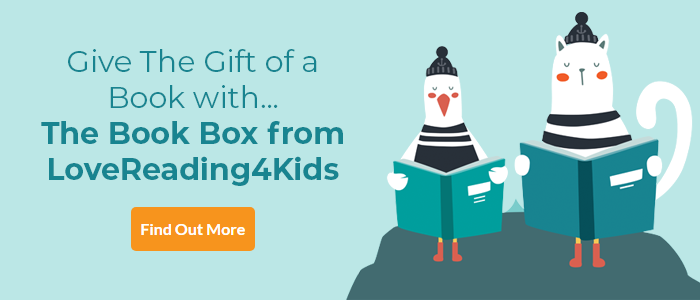 The Skies Above My Eyes Review
This is a perfect book for anyone who likes gazing up into the skies above our head and wondering … A foldout, concertina poster format allows readers to soar billions of kilometres above earth and explore our solar system; floating 380,000 kilometres up is the moon, a bit lower are astronauts and cosmonauts working hard on the International Space Station. Beneath the Karman Line, the imaginary line that marks the start of space, the skies are just as busy with man-made machines and birds flying on their journeys. It's endlessly fascinating, Yuval Zommer's bold, bright illustrations are full of action, storks and spaceships, meteoroids and window cleaners equally beautifully represented while Charlotte Guillain's enthusiasm for her subjects is infectious. Eye-opening, mind-expanding!
The Skies Above My Eyes Synopsis
Have you ever looked up and wondered what's going on high up in the skies above your eyes? Take a journey up into the air, through the atmosphere, way out into space, and back down to Earth in this richly illustrated concertina book that opens out to an impressive 2.5 metres, perfect for inquisitive young minds.
Zoom past the technology that fills our skies, from helicopters, fighter jets, weather balloons, to satellites, hang-gliders and hot-air balloons. Discover the insects and animals that whizz through the skies, explore the layers of the atmosphere, and travel through the solar system and out to the galaxies far beyond.
The follow up to The Street Beneath My Feet, which dug down to the centre of the Earth, this expansive concertina book opens out to an impressive 2.5 metres, perfect for inquisitive young minds.
The Skies Above My Eyes Press Reviews
Praise for The Street Beneath My Feet;
'Takes readers on a journey to the centre of the earth, layer by layer, it's imaginatively conceived for budding geologists aged six and above' New Statesman
'An extraordinary unfolding book to take young geologists to the Earth's core and back again, with richly enticing illustrations.' Metro
'A fascinating journey introducing children to physical geography...jammed-packed with details and facts' Armadillo
'This gorgeous fold-out book takes us deep below ground, to discover all the different layers under the surface' The Week Junior
'A double-sided fold-out book that delves underground to reveal everything that happens beneath our feet, both in the city and the countryside. Playful, informative and with fabulous illustrations by Zommer.' Huffington Post
'This ingeniously designed and expanding book uncovers facts and knowledge about the earth, layer by layer.' The Guardian
If you loved this, you might like these...