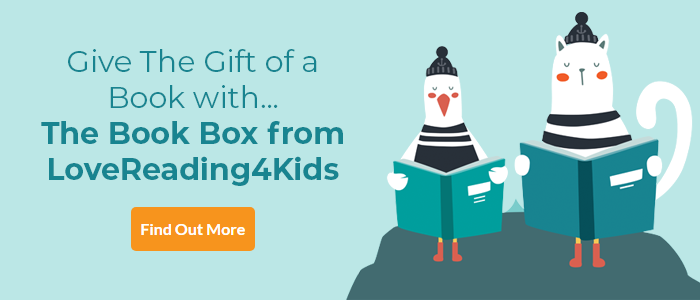 The Village at the Edge of the World Review
August 2018 Book of the Month | In a Nutshell: Mystery and monsters that emerge from the mist | Alexander is apprentice to Professor Cordite, the kind of man who "meticulously calculated possibilities" and looked "more like a highway man than a university Professor". They have offered their expertise to Bleakhope, a village beleaguered by frightening creatures that emerge from the fog. A pervasive mood of fear and foreboding is evoked from the outset, with the daring duo enduring a supernatural encounter even before they reach the village.
And so this winding atmospheric tale twists and turns in unexpected directions, with the crisp, creeping sense of fear inviting some comparison with Joseph Delaney's Spooks series. It's a spine-chilling yarn, compact, yet teeming with untold terrors in classic gothic tradition. - Joanne Owen
The Village at the Edge of the World Synopsis
From the author of The Lost and Drowned comes a new and terrifying adventure. Gripping, fast-paced and atmospheric, The Village at the Edge of the World will capture readers as Alexander faces off against a terrible paranormal threat.
A mist has descended over the village of Bleakhope.
From the fog, terrifying creatures appear. The villagers have abandoned their homes and have sought shelter in the tavern on the outskirts. No one will help them. No one will answer their pleas. No one believes them until the Professor and his young apprentice Alexander offer their assistance.
Alexander and the Professor must face a series of nightmarish beings in order to rescue the villagers, banish the mist and save the village of Bleakhope … but what waits at the centre of the village for Alexander will turn his world upside down.
The Village at the Edge of the World Reader Reviews
Kids love to read and so in addition to the review by one of the Lovereading4kids editorial experts, some of our Lovereading4kids Reader Review Panel members were also lucky enough to read and review this title. Click here to read the full reviews.
Jessica Cobbin, Age 11 - 'It's very scary and it makes you want to keep reading!'
Emily Dickson, Age 14 - 'The Village At The End Of The World is a gripping read, perfect for those who love scary books but aren't old enough for adult thrillers. Ideal for 10-12 yrs.'
Charles Munro, Age 13 - 'This book is a slightly creepy book that (for the most part) is entertaining. but saying that it should be aimed at a younger audience. I give this book 6/10.'
The Village at the Edge of the World Press Reviews
'The children couldn't put it down' - Rachel Kirby Murray, Year 6 Teacher
'Gripping until the end' - Har'Rai, ten year old
If you loved this, you might like these...