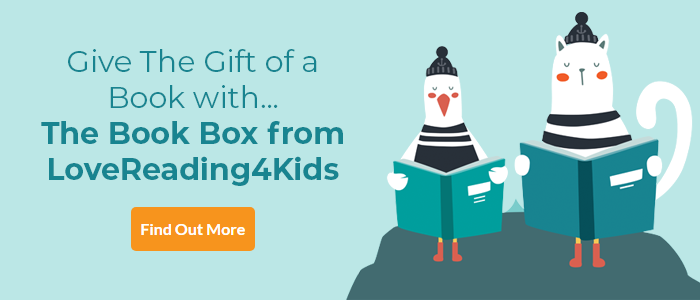 LoveReading View on Bone Talk
Evocative, universally resonant adventure set among a remote Filipino tribe
Shortlisted for the Costa Children's Book Award 2018
This immersive coming-of-age epic is set in the late nineteenth century, when an age-old Filipino culture first encounters the brutal warmongering of white men.
Samkad cannot wait to become a man through undergoing the 'Cut' rites of passage observed by his Bontok tribe (later ignorantly mispronounced by American occupiers as "Bone Talk"), though he fears losing his best friend Luki as a result, for Luki is a girl and their relationship will be forbidden, even though they share the same ambitions - to become a warrior, to fight the Mangili. Samkad's absorbing journey to manhood is intensified when a white stranger arrives in his village claiming to be his brother, a stranger who tells tales of a people called Americans. Then, when the Americans arrive, bringing war and destruction to the Bontok's remote mountains, nothing will be the same again. Not for Samkad, nor for his family and culture.
By turns universal and unique, historically enlightening and emotionally powerful, this relatable, resonant coming-of-age adventure boasts an abundance of heart, atmosphere and action.
Other Info
The Costa Judges said; 'A powerful, complex and fascinating coming-of-age novel.'
Bone Talk Synopsis
Samkad lives in a tribe deep in the Philippine jungle at the end of the nineteenth century, and has never encountered anyone from outside his own tribe before. He's about to become a man, and while he's desperate to grow up, he's worried that this will take him away from his best friend, Little Luki. However, Samkad's world is about to change utterly. A strange man with white skin arrives in his village, and Samkad discovers the brother he never knew he had. A brother who tells him of people called `Americans'. Americans who are bringing war, and burning, to Samuel's home...
Bone Talk Press Reviews
'One of the standout titles of the year' The Independent ; 'Very special' The Times ; 'Gourlay's evocative writing grips from the outset' The Guardian ; 'A master storyteller' The Scotsman ; 'Vividly drawn ... mesmerising' The Observer ; 'Exciting and action-packed' National Geographic Kids ; 'A soulful coming-of-age story rich in Filipino myth and tradition, combined with a thrilling adventure of headhunters and invaders, asking powerful questions about community, colonialism and what it means to be a man' Fiona Noble, The Bookseller ; 'Utterly engrossing. This sumptuously realised, age-old story of colonisation transports in time, culture, landscape and history. It will lodge deep in the bone long after these pages have been turned' Sita Brahmachari, author of Artichoke Hearts, winner of the Waterstone's Children's Book Prize ; 'A wonderful novel ... will stay with me for a long time' Elizabeth Laird, author of The Garbage King ; 'I loved Bone Talk. A really thoughtful and wonderful piece of storytelling' Catherine Johnson, author of Sawbones ; 'I was enthralled by Bone Talk' Teen Librarian ; 'A gripping adventure story and a fascinating piece of historical fiction but you never, ever forget that it's the story of Samkad, a boy you believe could be your friend. Highly recommended' Jill Murphy, The Bookbag ; 'Totally transported to another time, another world. Utterly amazing book' Emily Drabble, BookTrust ; 'I loved this book in so many ways. It's diverse, very challenging and really made me think. I feel as if I have lived every moment of the story ... This is a great young-adult read that strikes away from the norm. It certainly shook me from my reading perch as it was enjoyable on so many levels' Mr Ripley's Enchanted Books
If you loved this, you might like these...