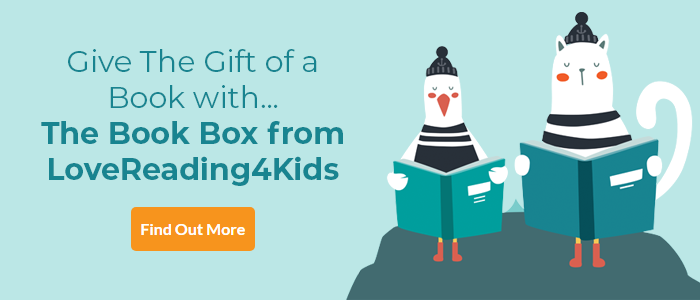 Fantastic Beasts and Where to Find Them Hogwarts Library Book Review
The large print, dyslexia-friendly edition of this essential companion to the Harry Potter stories includes the fully updated 2017 text and features a range of magical beasts from the wizarding world, from the harmless Puffskein to the terrifying Thunderbird, brought to life with interior line art by the amazingly talented Tomislav Tomic and a spectacular cover by Jonny Duddle.
Other Info
Features to aid accessibility include RNIB-approved and dyslexia-friendly fonts and font sizes, tinted paper for glare reduction and maximum contrast, captions and detailed descriptions to accompany each illustration and themed navigational aids to assist the reader.
For movie news and more on J. K. Rowling's Wizarding World visit www.fantasticbeasts.co.uk
Fantastic Beasts and Where to Find Them Hogwarts Library Book Synopsis
An approved textbook at Hogwarts School of Witchcraft and Wizardry since publication, Newt Scamander's masterpiece has entertained wizarding families through the generations. Fantastic Beasts and Where to Find Them is an indispensable introduction to the magical beasts of the wizarding world. Scamander's years of travel and research have created a tome of unparalleled importance. Some of the beasts will be familiar to readers of the Harry Potter books - the Hippogriff, the Basilisk, the Hungarian Horntail ... Others will surprise even the most ardent amateur Magizoologist. Dip in to discover the curious habits of magical beasts across five continents ...
A contribution from the sale of each book will go to Comic Relief and Lumos, an international children's charity founded in 2005 by J.K. Rowling.
A world of magical adventure awaits! Visit Bloomsbury's Harry Potter website for magical downloads, games, videos, and more Harry Potter fun!
Fantastic Beasts and Where to Find Them Hogwarts Library Book Press Reviews
We're delighted to have worked with Bloomsbury in reviewing the large print editions of the three Hogwarts Library books. We hope that these projects will encourage other publishers to follow in their footsteps and expand the market of accessible and inclusive books - RNIB
UKAAF is delighted that Bloomsbury has made such a great effort to make this book as accessible as possible to people with print impairments. Our aim is to improve both the availability and the quality of accessible formats in the UK, and this publication is another great step in that direction - UKAAF
Children with dyslexia should also be able to develop a passion for stories and reading, so I very much welcome this dyslexia-friendly version - Margaret Malpas, MBE, Vice President of the British Dyslexia Association
I am delighted to endorse this edition that has been specially adapted to enable those requiring larger print or those who may be dyslexic to enjoy and access fully the wonderful world of Harry Potter - Professor Amanda Kirby, University of South Wales, Medical Advisor to the Dyspraxia Foundation in the UK
No wizarding household is complete without a copy - Albus Dumbledore
If you loved this, you might like these...