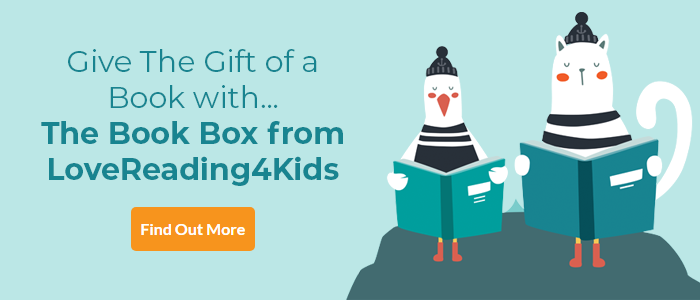 Framed Review
Framed was shortlisted for the Blue Peter Prize 2007 'The Book I Couldn't Put Down.' and shortlisted for the Carnegie Medal
Framed has been chosen as a favourite book by our Guest Editors Philip Ardargh and Joanna Nadin.
Philip Ardagh: Reviewing children's books for a national newspaper on a fairly regular basis means that I have to read a goodly number of books I might never otherwise have made the time to do. Stumbling upon books such as Framed is one of the perks of the job. I could tell you that it's about the redemptive power of art but I'm not absolutely sure how to spell 'redemptive' and, anyway, what it's really about is a boy and his dad... and families, and what makes them tick, stop ticking and then tick again. Frank Cottrell Boyce is a craftsman. I can't recommend this book highly enough.
Joanna Nadin: Frank Cottrell Boyce writes boys with humour, irony and compassion. Although best known for Millions, it is his second novel, Framed, that I go back to time and time again: the laugh-out-loud funny and try-not-to-cry story of nine-year-old Dylan Hughes, man of the house, boss of the failing family business, and the only boy left in Manod.
Other Info
The judges said: Cottrell Boyce's second children's novel is original, charming and funny.
Framed Synopsis
The perfect crime - it's a work of art, in Frank Cottrell Boyce's ingenious story, Framed. Dylan is the only boy living in the tiny Welsh town of Manod. His parents run the Snowdonia Oasis Auto Marvel garage - and when he's not trying to persuade his sisters to play football, Dylan is in charge of the petrol log. And that means he gets to keep track of everyone coming in and out of Manod - what car they drive, what they're called, even their favourite flavour of crisps. But when a mysterious convoy of lorries trundles up the misty mountainside towards an old, disused mine, even Dylan is confounded. Who are these people - and what have they got to hide? A story inspired by a press cutting describing how, during World War II, the treasured contents of London's National Gallery were stored in Welsh slate mines. Once a month, a morale-boosting masterpiece would be unveiled in the village and then returned to London for viewing. This is a funny and touching exploration of how art - its beauty and its value - touches the life of one little boy and his big family in a very small town.
This edition of Framed includes bonus material and discussion questions from Frank Cottrell Boyce, and illustrations by Steven Lenton.
Framed Reader Reviews
Kids love to read and so in addition to the review by one of the Lovereading4kids editorial experts some of our Lovereading4kids Reader Review Panel members were also lucky enough to read and review this title. Click here to read their full reviews.
Charlotte Cassidy, age 11

- 'A funny and exciting book, always unpredictable. I couldn't put it down from the minute I started it.'
Jessica Cobbin, age 10

- 'I wanted to read this soooo much as I loved

The Astounding Broccoli Boy. This was so good too.'
Framed Press Reviews
Ingeniously comic - Independent
Full of jokes and touching moments - Sunday Times
Heart-warming - a delight - Guardian
If you loved this, you might like these...